Panic! At The Disco "Split" 7 Years Ago And These Fans Had No Chill
7 July 2016, 14:12 | Updated: 8 May 2017, 17:09
Tumblr's day of mourning was in full swing yesterday as Panic! fans took to their laptops...
Another year, another reminder that Panic! At The Disco only has one original member left...
Wiffle Gif
July 6th 2009 will forever live in infamy among Panic! fans as the day the original lineup was no more, Ryan Ross and Jon Walker announcing their immediate departure via the band's official website.
And while the band have undoubtedly gone on to great things, current album Death Of A Bachelor being arguably their best work to date, some fans still took the day to remember the early days.
Some people managed to hide their pain.
Some fans let out their repressed anger.
Some fans looked back on the good times.
And, of course, some people just wanted the Ryden details...
Happy July 6th everybody, see you next year!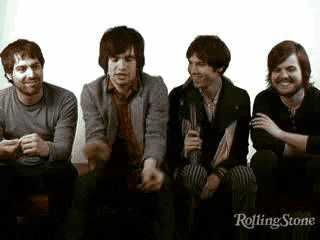 Wiffle Gif