11 Times Brendon Urie, Matty Healy, And Other Artists Got Real About Living With Anxiety In 2016
13 December 2016, 21:28 | Updated: 8 May 2017, 17:09
"Yes, I am mentally ill. I'm not embarrassed about it."
If it feels like people were talking about anxiety more than ever this year, don't worry, you aren't imagining things. This year, instead of being secretive, evasive, and vague about mysterious illnesses, we were blessed with a refreshing number of celebrities and big names opening up about their struggles with mental health.
Zayn
When I was in One Direction, my anxiety issues were huge but, within the safety net of the band, they were at least manageable. As a solo performer, I felt much more exposed, and the psychological stress of performing had just gotten to be too much for me to handle

Zayn Malik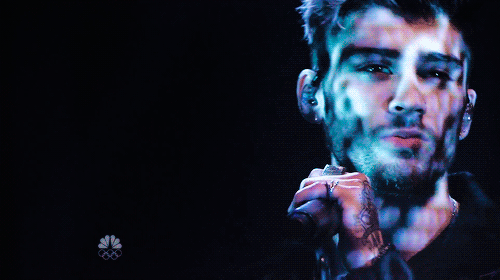 via tumblr

When Zayn released Mind of Mine, people assumed that he was going to follow the trajectory of other ex-boybanders gone solo. But, as the year wore on, it became apparent that plans to tour the album or do much promo for it were being hampered by something mysterious at play. Noticing that the narrative was getting away from him, Zayn opened up about his struggle with "psychological stress" and the anxiety of solo performing.
Camila Cabello
I was having terrible anxiety, nonstop. My heart would beat really fast the whole day. Two hours after I woke up, I'd need a nap because my body was so hyperactive... I was scared of what would happen to me, of the things my brain might tell me. I realized the stuff I thought was important isn't worth my health. Now I write in a diary every day, work out and meditate.

Camila Cabello
via favim.com
Selena Gomez
As many of you know, around a year ago I revealed that I have lupus, an illness that can affect people in different ways. I've discovered that anxiety, panic attacks and depression can be side effects of lupus, which can present their own challenges.

Selena Gomez
via mtv.it
Last year, Selena Gomez was diagnosed with Lupus and even underwent chemotherapy to treat the condition. Selena recently revealed that the stress of the diagnoses (along with releasing and touring and album) made her want to slow down and take some time for herself.
Matty Healy
You can't tell somebody not to be anxious the same way you can't tell somebody to be hungry – if you're hungry, you're hungry. It's not something you can think your way out of, I would just say that you're not the only person who feels like that but the problem with anxiety and social anxiety is that it makes you feel like you're the only person in the world [that feels that way].

Matty Healy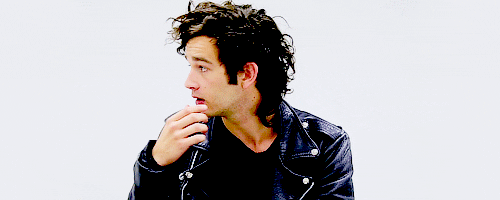 via giphy

John Green
I want to say that, yes, I am mentally ill. I'm not embarrassed about it. And I have written my best work not when flirting with the brink, but when treating my chronic health problem with consistency and care.

John Green
via tumblr
John Green, writer of The Fault In Our Stars and Paper Towns has lived with anxiety and OCD for 20 years. Earlier this year, he shared his experiences of having invasive thoughts, anxiety, and the myth of creativity and "madness".
Brendon Urie
You would never tell on the surface but inside it's so painful I can't even describe… I start thinking of ways to take myself out! I can go to festivals and open spaces, but if I'm in a crammed room with a bunch of people, oh my god.

Brendon Urie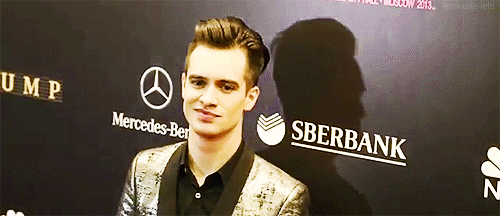 via giphy

Lady Gaga
I openly admit to having battled depression and anxiety and I think a lot of people do. I think it's better when we all say: 'Cheers!' And 'fess up to it.

Lady Gaga via popcrush

Kehlani
It's something that so many young people are dealing with. So many young people just slip under the rug to things like depression and severe anxiety and many disorders that people know nothing about.

Kehlani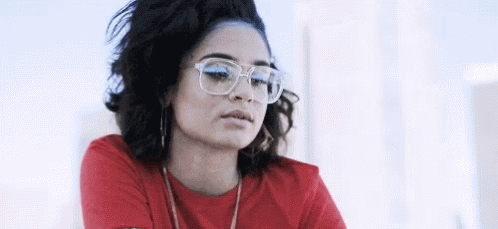 tenor.co
After anxiety brought on by cyberbullying sidelined Kehlani at the start of 2016, she made sure not to shy away from speaking on her experience with depression. She wrote about it in her music, talked about it at concerts, and was totally honest with fans about what she went through.
Demi Lovato
The more you talk about mental illness, the less of a taboo it becomes. As a pop star, I can say, 'Hey, I've got bipolar disorder — it's nothing that anyone can be ashamed of.

Demi Lovato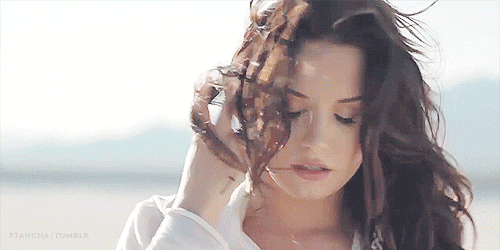 Zoella
There was a point where I was nervous to go out on my own. It's not like you've gone into a Hollywood film where your biggest dream is coming true. It's something that happened because of a hobby and along the way you have to get used to this new lifestyle you have.

Zoella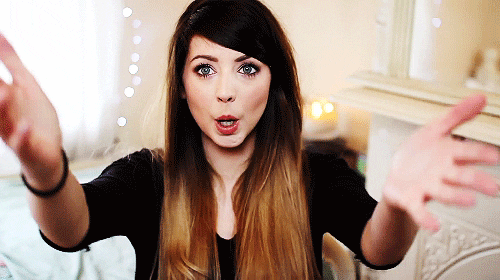 Kristen Bell
For me, depression is not sadness. It's not having a bad day and needing a hug. It gave me a complete and utter sense of isolation and loneliness. [...] I felt worthless, like I had nothing to offer, like I was a failure. [...] It's important for me to be candid about this so people in a similar situation can realize that they are not worthless and that they do have something to offer. We all do.

Kristen Bell
___ ___ ___ ___ ___
Catch Little Mix & more on the #PopBuzzPodcast right now. Subscribe for free on iTunes to get new episodes sent straight to your phone every Wednesday.