These Pop Punk Christmas Sweaters Win The Holidays
18 November 2016, 15:40 | Updated: 8 May 2017, 17:09
Panic! At The Dinner Table
It's almost that time of year again guys!
The red cups are back. That Mariah song is back on your gym playlist. The TV is full of commercials that give you the feels and tumblr is full of parodies of those same commercials. Secret Santas are being named and wish lists are being written right now. So just one job left to take care of then - you need an outfit that adds some holiday spirit to your pop punk look. Something that says 'Yaaaasss Christmas!!!' but also prompts your uncool Aunt to ask you what exactly a Fall Out Boy is. Fortunately, the internet has you covered.
Let's start with Panic! This colourful number is on their official site, but is currently sold out!
Pinterest
But don't worry, you can still grab one of these slightly less official ones
Pinterest
Or how about one of these snazzy FOB themed numbers?
Pinterest
MCR combine all their album covers into a big Xmas mash-up
Tumblr
5SOS really went for it with the colour...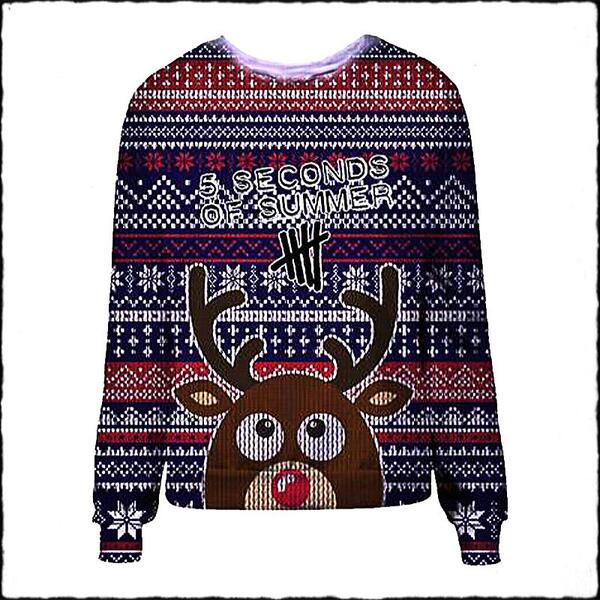 Tumblr
While Twenty One Pilots go for traditional red and white like a big pop punk candy cane!
Pinterest
How about All Time Low? Available with faces.....
Pinterest
Or Santa skulls.
BandMerch.com
There's even this classic Blink jumper
Tumblr
Although maybe hide this one around Grandma......
Pinterest
Merry F*cking Christmas Nanna!
Or, you know, just cover all bases!
Tumblr
The choices are endless!
Backstreet Merh
Pinterest
Pinterest
That list to Santa just expanded massively didn't it?
Yaaaasss! Christmas!
Tumblr