Brendon Urie Reveals All About Long Lost 5SOS & Panic! Collab
1 August 2016, 11:23 | Updated: 8 May 2017, 17:09
Will the Panic! 5SOS track we've been waiting for FINALLY get released?
Brendon Urie, the shirt-hating high-voiced frontman of Panic! At The Disco, dropped a pop punk shaped bombshell in a recent interview surrounding a long-rumoured collaboration with the 5SOS boys.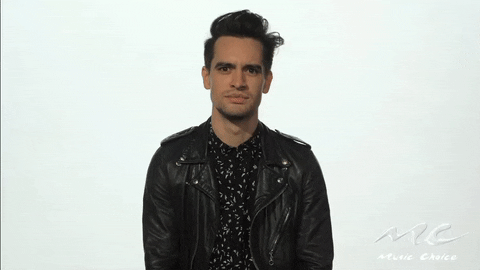 MUSIC CHOICE
Currently on tour in the US with Weezer, Brendon chatted to The Guardian, where he was quizzed about the whereabouts of the track he had written for the Aussie boys recent second album Sounds Good, Feels Good.
I'm writing all the time, and whether songs end up on a Panic album remains to be seen, but I had a song and I gave it to 5 Seconds of Summer. They were into it, but I'm not sure what's happening with it. That happens a lot in the industry, it's very strange. People will go: "We'll take the song," and sometimes things happen … other times they don't. I still really like that song, it was a fun moment writing it.

Brendon Urie, The Guardian
Brendon also revealed that the song was about a lady with tattoos and is titled "Pretty In Ink" (get it? Still we reckon our original choice of "Girls Talk Girls/Girls/Boys" was better). Who knows if it will ever see the light of day but we can always hope that a 5SOS/Panic! crossover may make its way onto the next album by either party involved.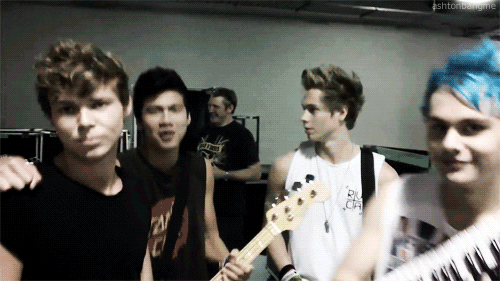 KIWIMUKE.TUMBLR.COM
5SOS are currently storming up the charts with their really-rather-excellent Ghostbusters single "Girls Talk Boys" while Brendon returns to the UK in December for a sold out arena tour.