Brendon Urie Speaks Out After Suffering Anxiety Attack At Airport
27 January 2017, 10:39 | Updated: 8 May 2017, 17:09
The Panic! At The Disco frontman "couldn't breathe" as he was surrounded by fans as he landed in Sydney.
Panic! At The Disco frontman Brendon Urie has opened up about an anxiety attack he suffered yesterday (January 26th) as he was surrounded by fans at an airport in Australia.
Brendon was landing in Sydney for the next leg of Panic!'s 'Death Of A Bachelor Tour' but upon arrival, large groups of fans followed the band as they were escorted by security. While Brendon at first attempted to take selfies and sign autographs, he was soon left feeling anxious, with a shortness of breath, as the crowd failed to move on.
Footage from the airport has since been posted on Tumblr by Aussie fans:
There were also some reports online that Brendon and members of his group had been left injured in all the commotion:
@PanicAtTheDisco @brendonurie @DallonWeekes @kennethharris, dan and any other members of p!atd that were at the airport today in Sydney. pic.twitter.com/n4AmXPZoex

— anuka (@anukaasky) January 26, 2017
While this part of the story was never fully confirmed, fans on social media were still left understandably upset at this shocking news, urging others to be more respectful and vigilant in the future.
However, Brendon has since explained the incident in a lengthy post on Twitter earlier today (January 27th), clarifying that while there was no "choking" involved, there was at least some level of physical altercation but nobody was seriously injured: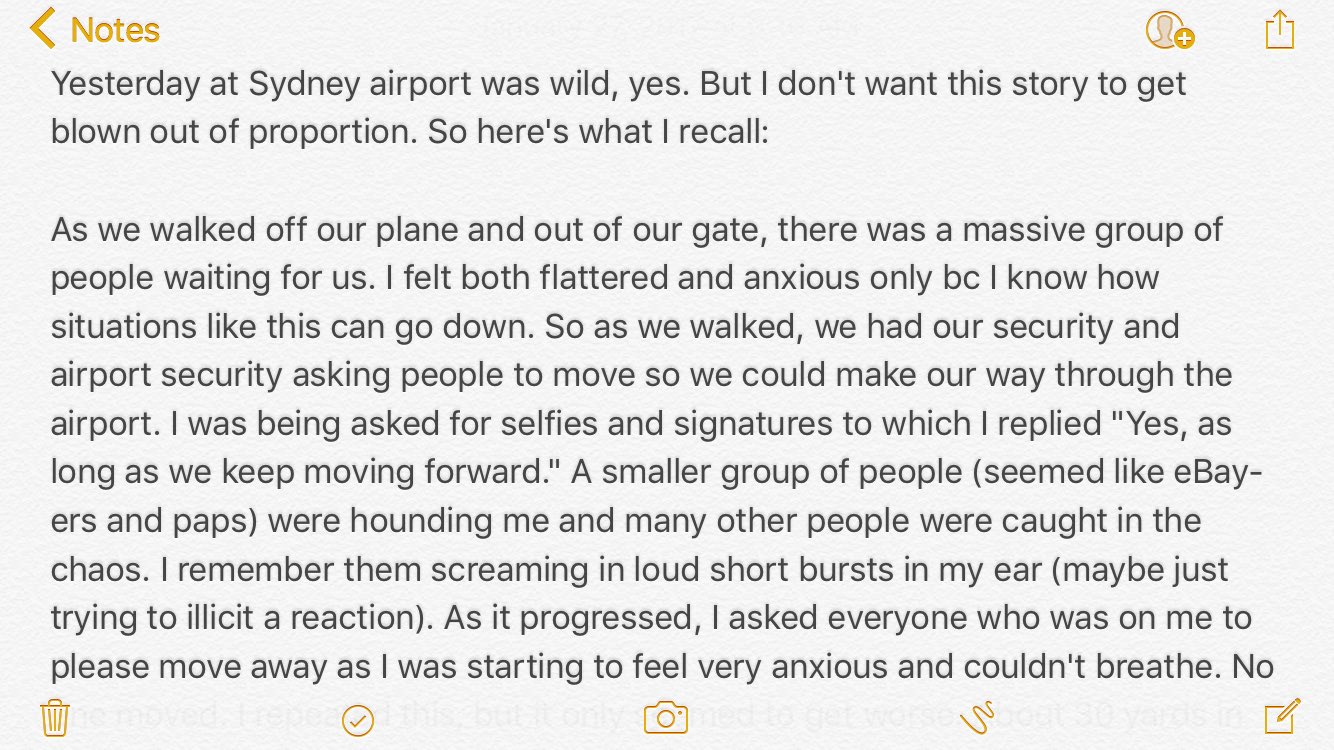 Twitter: Brendon Urie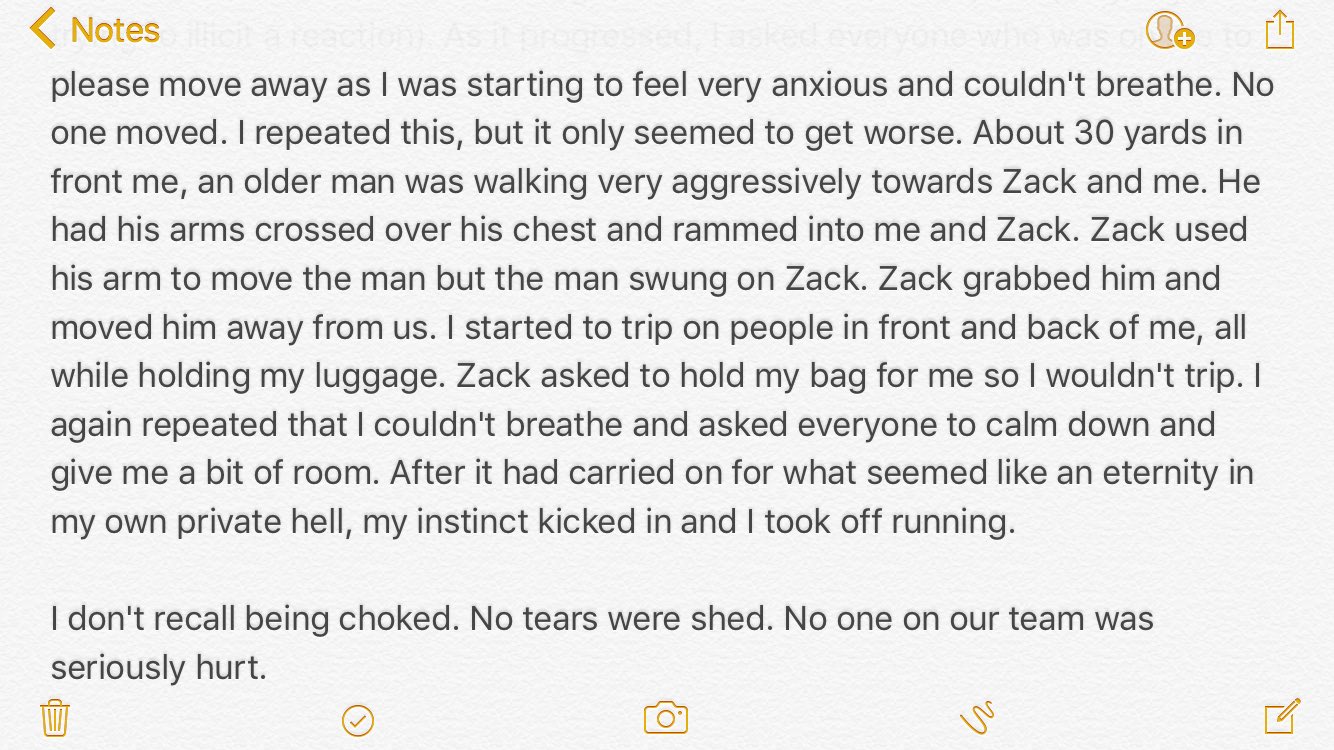 Twitter: Brendon Urie
This is not the first time a musician has been mobbed by fans at an airport, Lauren from Fifth Harmony suffering a similar anxiety attack while on tour last year.
Brendon has been very open in the past about his struggles with anxiety. He detailed some of his coping mechanisms when we chatted to him ahead of last November's London shows:
Panic! At The Disco continue their tour of Australia throughout this month before returning to the US for a lengthy summer tour.
___ ___ ___ ___ ___
From Brendon Urie to The Vamps, here are the best bits from the #PopBuzzPodcast in 2016. Listen right here or subscribe for free on iTunes to get new episodes sent straight to your phone every Wednesday.