WATCH: Brendon Urie Is A Sh*t Cook And Here's The Proof
6 May 2016, 11:14 | Updated: 8 May 2017, 17:09
The Panic! main man makes some seriously disgusting looking mini burgers in new video.
Panic! At The Disco frontman Brendon Urie stopped by PopCrush in the US this week for a chat about his huge upcoming US tour alongside Weezer. Well, that, and to make some kinda gross looking burgers.
Brendon took up the challenge to make some ironically named Yummie Nummies, tiny food for full-sized people.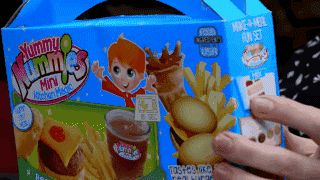 PopCrush
It all started out with the best of intentions...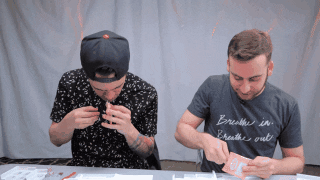 PopCrush
...but really, do you ever see yourself eating this?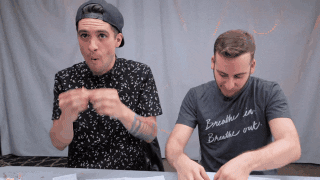 PopCrush
Didn't think so.
Watch the whole Brendon chef experience below: