EXCLUSIVE: Brendon Urie Reveals Plans For "Exciting" Halsey Collab
23 May 2017, 11:27 | Updated: 23 May 2017, 11:33
In our interview for this week's podcast, the Panic! At The Disco revealed that discussion of a collab with the 'Now Or Never' singer is well underway.
Brendon Urie has revealed that a collaboration with Halsey may be on the way soon...
We caught up with the Panic! At The Disco frontman for this week's edition of the PopBuzz Podcast ahead of his opening night in the role of Charley Price in the Broadway production of Kinky Boots.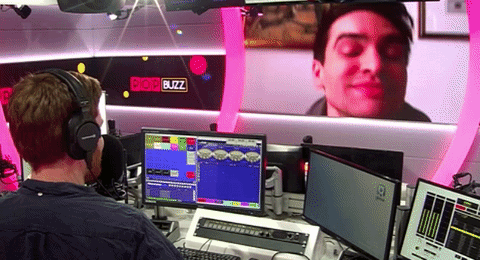 PopBuzz
And we, of course, had to ask whether that long rumoured collab with the Badlands singer was any closer to fruition:
"I saw her on the tour. We played in LA, she came to the show, it was awesome seeing her, I hadn't seen her in a while. Yeah we talked a little bit about that, we talked about either writing something together, maybe not even music, just writing a story and wanting to shoot stuff. 'Cos she's doing more stuff as a director and a writer. It's really exciting, I think she'd be such a fun person to collaborate with. She's just fun to be around and she's so inspiring in that sense".
Watch this space.
Twitter: @Halsey
Halsey and Brendon previously performed together during the former's set at Coachella 2016, duetting on 'New Americana' and 'I Write Sins Not Tragedies'. Halsey has often cited Panic! At The Disco as a major influence on her work and the pair have become good friends over the last few years.
You can hear our entire interview with Brendon on this week's podcast. Click here to subscribe on iTunes or listen via the Soundcloud link below: