EXCLUSIVE: Brendon Urie Reveals New Panic! Album Sounds "Really Just Bizarre"
22 May 2017, 12:24
We chatted to the Panic! At The Disco frontman for this week's podcast and it turns out he is already hard at work on new music.
Brendon Urie has opened up about his writing process for the upcoming sixth Panic! At The Disco album.
We caught up with Brendon for this week's edition of the PopBuzz Podcast as he prepares to step into the lead role in the Broadway production of the musical Kinky Boots.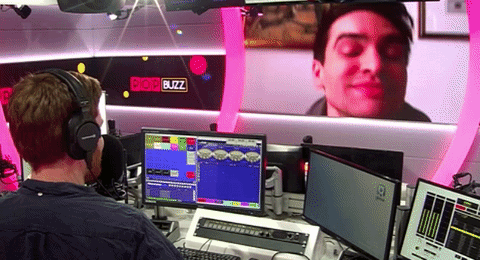 PopBuzz
And, of course, we had to ask him about the new music he is working on, Brendon revealing that his new songs have more of a stripped back feel than we might be used to:
"So I've got probably ten more demos that I've just been hanging on to. Nothing full again, probably just minute and a half ideas. But exciting stuff, stuff I didn't expect to have written. So it's really just bizarre...yeah I guess bizarre is probably the best way to describe it. It's kind of out there...It's more like broken down in terms of production. It's more relying on vocal, where the vocals as a background will build a chord and carry a song instead of a lot of instruments carrying. That's the best way".
Exciting stuff - could we be getting a whole choir of Brendons coming together on the next Panic! record? Time will tell.
Check out our full chat with Brendon Urie on this week's PopBuzz Podcast. Subscribe now on iTunes here or click the Soundcloud link below: