Brendon Urie Talks About His Surprise Popstar Superfan In New Interview
8 March 2016, 14:43 | Updated: 8 May 2017, 17:09
Bromance brewing.
Shirtless, statement jacket-loving, high-voiced, pop punk forehead-owner Brendon Urie chatted to The Independent this weekend as he travels the globe in support of recent, really very good album Death Of A Bachelor.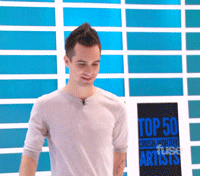 Tumblr
The Panic! frontman used the opportunity to respond to Sinatra-obsessed UK pop legend Robbie Williams who recently tweeted his love for Brendon's latest work.
Oh my goodness, Robbie Williams? Dude, that's huge. He's a great singer. What was that boy band he was in before? I remember seeing him in a huge fur coat in a video…That is the biggest compliment. That is awesome..

Brendon Urie
Lovely.
Btw Brendon, the boy band was called Take That. And this is the fur coat you saw.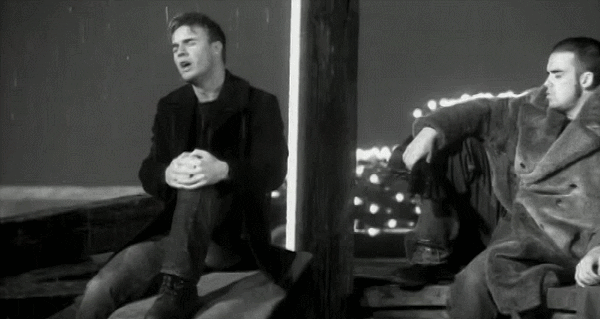 Giphy
It is, indeed, huge.
Brendon also made some rare comments about his former bandmates and life in a band that now consists of one surviving member.
When we started off I just thought, 'oh yeah, we'll be together forever, like the Stones, four original dudes touring until we're 70'. Which would be amazing. But there was never a question that I wouldn't continue after Spencer left, just like it was never a question after the first couple of guys left. I always wanted to do this. They left because they didn't want to do it any more, which I totally get and respect.

Brendon Urie
You can read the whole interview over at The Independent now.
Brendon will be back performing on UK shores in May to headline Slam Dunk Festival.
Exciting times!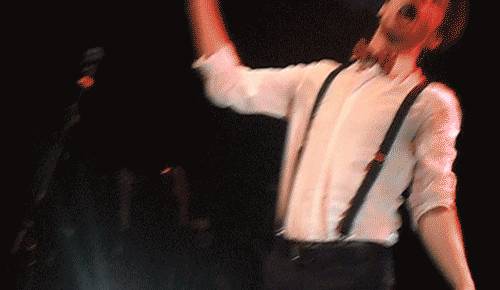 Tumblr