Is Brendon Urie About To Embark On A Rap Career?!
3 March 2016, 10:10 | Updated: 8 May 2017, 17:09
Rapping is the most fun a boy can have without taking his clothes off.
Brendon Urie: pop punk icon, high voiced chanteuse, shirt-hater....rapper?
The Panic! frontman took on iHeartRadio's 60 second challenge, switching between different challenges over a sick, phone-produced beat.
So what does this mean? Will the next album feature epic Kanye-style rants or Jay-Z-esque throwdowns over an emo-swing beat?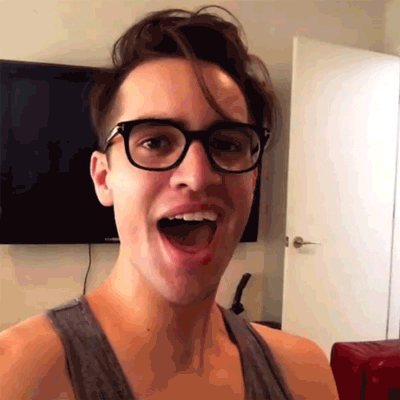 MORIARTY-CANNOT-RISE.TUMBLR.COM
Probably not.
Watch below to see Brendon put his rap skills to work!