Brendon Urie's New Mystery Tattoo: 7 Theories Of What It Might Be
9 May 2016, 14:09 | Updated: 8 May 2017, 17:09
Panic!'s main man has a new tattoo and we have some ideas on just what it could be...
Panic! frontman Brendon Urie was spotted getting a brand new tattoo this past weekend, his wife Sarah Urie posting photo evidence to her Snapchat.
He looks surprisingly relaxed doesn't he?
But what on earth could this new tattoo possibly be of? We have some theories...
Possible Ideas For Brendon Urie's New Tattoo
1) Another one of Frank Sinatra's face underneath the words "I did it my way".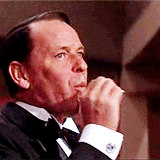 Rebloggy
Evidence: Ol' Blue Eyes' influence hung over the majority of the latest album and the man even has a framed picture of his hero on the wall of his LA pad. This would be a pretty sweet tribute to add to his already excellent Frank arm tattoo.
2) The "Urielectric" logo.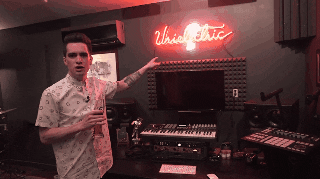 Rock Sound
Evidence: Ever the fan of a weak pun, Brendon titled his studio in his own honour and now may be tempted to pay further tribute to himself in ink form.
3) Two large exclamation points.
Evidence: Well, the caption on the Snapchat looks pretty cool, right?
4) Pepe The Frog
. @brendonurie with a Pepe tshirt pic.twitter.com/xxsfZso9Vs

— Panic!AtTheDisco It (@PATDITAteam) December 14, 2015
Evidence: He's a well-known fan of the saddest frog on the internet.
5) Halsey's post-Coachella tweet.
thank you @brendonurie for performing with a girl who sat at 14 & sang all your songs with fierce determination to be just like you one day

— ホールジー (@halsey) April 17, 2016
Evidence: I mean, he clearly appreciated the compliment. This would preserve it for all time.
6) The words "I'm not as think as you drunk I am".
Evidence: The band's finest ever lyric. We would also except a pair of high heels that he can make "work".
7) The smiling face of Ryan Ross underneath the words "Ryden Forever'.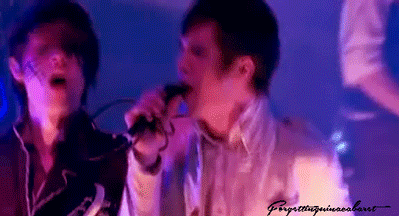 Tumblr
Evidence: It's not this.
We look forward to discovering the truth shortly - keep us updated Brendon!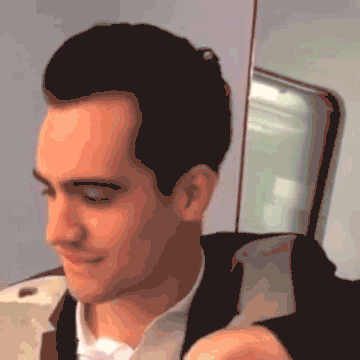 KITTYCATHELPS.TUMBLR.COM
UPDATE - It was an eye. So there ya go.
Twitter