Panic! And FOB Love New Politics' Hilarious Video And You Will Too
8 December 2015, 14:36 | Updated: 8 May 2017, 17:09
It's pretty great
Danish pop punkers New Politics have always had a few famous faces in their fanbase.

See, they're best buddies!
Well now they have unleashed the hilarious new video for their single "Girl Crush" and their buddies have all got very excited.
Taken from the recently released Vikings album, "Girl Crush" is a catchy little bop that lyrically lies firmly in the Katy Perry/Demi Lovato domain of bisexual bangers, as a girl abandons the boys after running off with another lady.
The video however focuses on the awkward relationship between lead singer David Boyd and his inflatable doll.
This inflatable doll: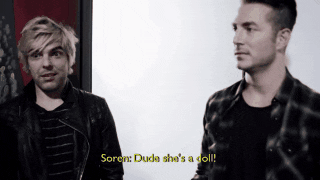 "Dude...she's a doll!"
The emergency pump system can get pretty weird...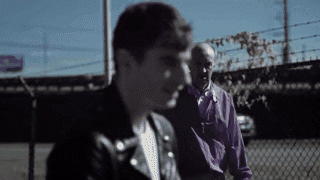 But hey as long as he's happy!
FOB and Panic! both got very excited about it today!
guys in @NewPolitics have a hilarious new vid for "Girl Crush." this song's gonna be stuck in our heads all day now https://t.co/ofeK0WneqF

— Fall Out Boy (@falloutboy) December 7, 2015
These guys are fucking ridiculous Watch @NewPolitics' video for "Girl Crush" https://t.co/YLj17GNG54

— Panic! At The Disco (@PanicAtTheDisco) December 7, 2015
Watch the whole video below:
Great job guys!