Panic! At The Disco Have The Biggest Tour Of 2017 (So Far...)
30 May 2017, 16:19 | Updated: 30 May 2017, 16:24
Brendon beat the likes of Ed Sheeran and Bruno Mars to take the Number 1 spot.
Panic! At The Disco have officially landed the biggest tour of 2017...so far.
Billboard placed Brendon Urie at Number 1 on their list of the year's hottest tours, beating the likes of Ed Sheeran and Bruno Mars, after "247,447 tickets were sold at arenas in 25 American cities from the beginning of the trek through the end of March, with revenue from those concerts landing at $11.7 million."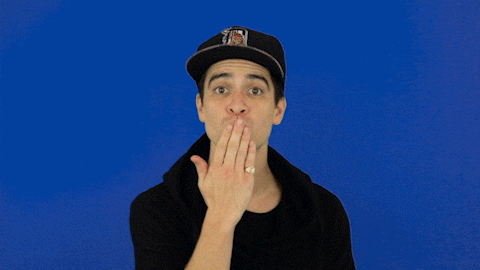 Billboard also reports that after the data from the final 11 shows is calculated, an estimated 350,000 fans will have attended the tour grossing around $17 million. That's a LOT of t-shirt sales.
Brendon has now started his run on Broadway in the musical Kinky Boots before returning to Panic!-based activties towards the end of the year.
Check out our recent Facetime chat with Brendon Urie in the video below: