Brendon Urie Almost Didn't Release "I Write Sins" For The Wildest Reason
24 August 2016, 11:12 | Updated: 8 May 2017, 17:09
Brendon looks back on Panic!'s biggest chart hit ten years later.
10 years on from the single release of "I Write Sins Not Tragedies", Panic! frontman Brendon Urie has sat down with Forbes to chat about the landmark track which shot them to fame and remains the band's only top ten hit.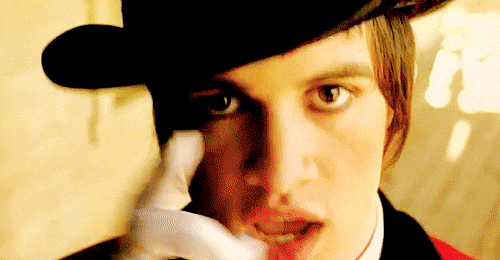 Giphy
The track peaked at No.7 on the Billboard Hot 100 but, as Brendon details, the song could have sounded very different from the one we know and love today.
I remember we had been talking about using a bunch of different instruments. We wanted an accordion and a cello. It's just a weird instance where that song did what it did because it starts off with a cello sample, which is really bizarre.

Brendon Urie, Forbes
Tbf, we'd be all in favour of a string and accordion only version!
In fact, "I Write Sins..." almost wasn't the main single from the album after some arguments with the label over which direction to go in.
It was a big risk to take, and it wasn't the single everybody was talking about. They wanted something more electronic. We said, "No, we want to do this song." It was just in that things were like, "I don't know if radio is going to play this song." We were like, "Well, they're playing five different songs, so we got to pick one, right?" We just picked one.

Brendon Urie, Forbes
And thank god they picked it!
Brendon will return to the UK this November for a sold out arena tour in support of fifth album "Death Of A Bachelor".
Panic At The Disco, Giphy