WATCH: Panic!'s "Emperor's New Clothes" Is Much Less Scary Without Music
17 August 2016, 10:37 | Updated: 8 May 2017, 17:09
Somehow Brendon is a lot less creepy when there is zero soundtrack.
Another week, another music video with all the actual music removed making us laugh so hard we almost mess up our topless backflip off the drum riser.
This week, Panic! At The Disco's "Emperor's New Clothes" gets the music-less treatment, leaving us with the sounds of chattering skulls, creaking floors and Brendon leaping around and shouting "boo" like a robot on a ghost train.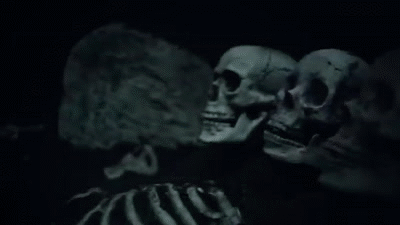 Make A Gif
Basically, it is now as "scary" as one of those videos you'd watch at Halloween when you were 11 along with Hocus Pocus and the first Harry Potter movie. No bad thing.
Watch the full clip below and try to hold it together: