Watch Panic! Celebrate Hard On "Jimmy Kimmel Live"
26 January 2016, 10:14 | Updated: 8 May 2017, 17:09
Victorious.
Current holders of the Number One album in America, Panic! At The Disco stopped by one of the many late night shows hosted by a white man named Jimmy last night to run through the celebratory and appropriately titled single "Victorious".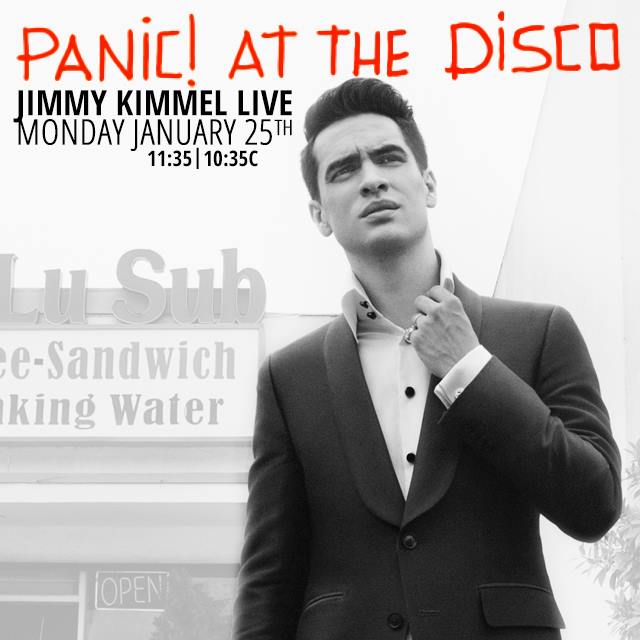 Twitter
Brendon's good friend, mentor and future drunk historian Pete Wentz was also in attendance at the LA taping, presenting him with this rather lovely looking Death Of A Bachelor cake.
Tonight at @JimmyKimmelLive @petewentz brought me a cake to celebrate being #1. #DeathOfABachelor pic.twitter.com/nWKC4X6QfC

— Panic! At The Disco (@PanicAtTheDisco) January 26, 2016
Pete Wentz - secret home baker.
Here's the full 3m 18s affair for your viewing pleasure.
What a week!
YouTube