WATCH: This Marching Band's Panic! At The Disco Medley Is Truly Victorious
4 October 2016, 10:42 | Updated: 8 May 2017, 17:09
Now this is how you make sure your team always wins...
Temple University Marching Band are back at it again with another insane performance.
After previously covering the like of Twenty One Pilots and The Killers, the Philadelphia-based band have turned their attention to everyone's favourite shirtless wonder Brendon Urie with a Panic! At The Disco medley.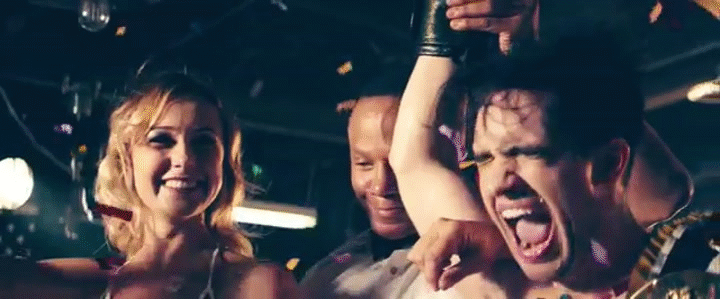 Fueled By Ramen
The performance includes newer favourites like "Victorious" and classic tracks "This Is Gospel" and, of course, "I Write Sins Not Tragedies".
The group even got the attention of the band themselves, the boys sending a supportive message via Twitter:
Hey @TempleUniv Marching Band, you killed it! #CherryOn https://t.co/WQFQVIepqg

— Panic! At The Disco (@PanicAtTheDisco) October 3, 2016
Nice!
So, if you've ever wondered what a Panic! show would look like with a brass section, cheerleaders, flag wavers and a whole lot of marching then now is your chance!
Check out Temple's P!ATD medley below: