Panic! At The Disco's Sixth Album: Title, Tracklist, Rumours & Everything We Know So Far
23 March 2018, 12:17
Here's all the info you need about Brendon Urie's follow-up to 'Death Of A Bachelor'.
Panic! At The Disco, everyone's favourite post-emo stadium swing-pop outfit, have been hard at work on their sixth studio album and, honestly, we cannot wait to hear what Brendon Urie cooks up for us next.
Panic! took to Twitter on Wednesday, March 21 to announce a new album called "Pray For The Wicked", a tour, AND a new video. We're still trying to recover from all the exciting news. Not only do we have an album title, we also have two new songs from "Pray For The Wicked", due June 22nd.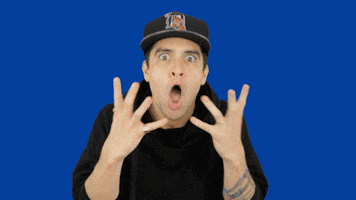 FBR
Following Brendon's starring role in the Broadway musical 'Kinky Boots' last summer, he headed straight into the studio to begin compiling ideas for the follow up to the Number 1 selling, Grammy-nominated, Death Of A Bachelor.
Judging by a video a posted to the band's Instagram story (March 8th) featuring some dramatic orchestral overtures, fans basically knew to expect their return sooner, rather than later.
So this sounds a LOT like what could be an orchestral version of a song WE NEED ANSWERS. pic.twitter.com/hJsBiOHAcY

— PopBuzz (@popbuzz) March 8, 2018
But what exactly can we expect from new Panic! music? We did some digging and have rounded up all the details we know so far about the sixth record from Mr Urie.
We'll update this page through the year as we get more info...
1) What will Panic! At The Disco's new album sound like?
During an Instagram live chat in February (21st), Brendon ran fans through the sound of almost every track on the record, explaining general sounds and influences and revealing that some will use the sounds heard as transitions between songs on the most recent Panic! tour. One track in particular sounds like "you could be in a 70s roller rink" while another features "piano, some strings popping". Topics covered include excess, his time on Broadway and even some shoutouts to his Mom.
Brendon previously gave a quick update on the album's overall sound at the start of 2018, telling fans that "the stuff I've been writing is very party...There's a song that's just piano and vocal that's an ultimate favourite that I love right now...then a lot of it I've been working with some fun party production and it's fucking fun as shit. Some really big bombastic songs".
We caught up with Brendon back in May when he revealed that he's experimenting with some new sounds this time around:
"So I've got probably ten more demos that I've just been hanging on to. Nothing full again, probably just minute and a half ideas. But exciting stuff, stuff I didn't expect to have written. So it's really just bizarre...yeah I guess bizarre is probably the best way to describe it. It's kind of out there...It's more like broken down in terms of production. It's more relying on vocal, where the vocals as a background will build a chord and carry a song instead of a lot of instruments carrying. That's the best way".
Heavy on the vocals, just how we like it.
Then there was this lightning-quick spurt played during another Instagram live session:
Sounds intriguing...
Plus, some sounds might even be influenced by Brendon's role in Kinky Boots!
Brendon has been letting his Broadway run inspire his new music, telling Entertainment Weekly that we should expect some extra theatrics:
"There's no way I can't let some of the Broadway production seep into it. That's something that's Panic! always done, we've always wanted to create that production show, just mimicking Cirque du Soleil and Broadway shows, so I think that's going to continue and only get better now that I've had some hands-on experience with it. I can't wait for a live show and an album. I think it's just going to be a lot of fun."
2) What are the song titles on the next Panic! At The Disco album?
According to the product info for the "Pray For The Wicked" vinyl on Panic!'s official merch store, and Apple Music, the track listing is as follows:
1) (Fuck A) Silver Lining
2) Say Amen (Saturday Night)
3) Hey Look Ma, I Made It
4) High Hopes
5) Roaring 20s
6) Dancing's Not A Crime
7) One Of The Drunks
8) The Overpass
9) King Of The Clouds
10) Old Fashioned
11) Dying In LA
There's no mention of the song titles 'Cult Cobain' and 'Fuck Your Dreams' in the tracklist, both of which appeared on Genius as unreleased songs over the past few weeks. Here's a video of Brendon mentioning the titles in a PopBuzz interview for good measure anyway:

3) Will there be any collaborators on the new Panic! At The Disco album?
Brendon appears to be working solo in his home studio at present but don't be surprised if his former co-writer and touring buddy Rivers Cuomo shows up or maybe a sample or two shows up, much like the B-52s influenced 'Don't Threaten Me With A Good Time'.
Dillon Francis, the electronic producer who previously released the track 'Love In The Middle Of A Firefight' featuring Brendon, recently confirmed during an Instagram Live session that he had popped into the studio:
"Have I been working with Brendon Urie more? Yes. I've been working on stuff for his album."
Maybe there will be a more electronic edge reminiscent of early-Panic! on the new record?
Or, perhaps we will finally see the Fall Out Boy/Panic! reunion we have all been waiting for. We chatted to Pete Wentz recently who told us that, yes, the boys have discussed doing a new project together:
"We ended up on the same flight back from Texas like five months ago and we were like "Dude, let's do a whole project together" and so it's just like...it all ebbs and flows."
Fingers crossed.
4) When will the new Panic! At The Disco album be released?
Panic! At The Disco's new album, "Pray For The Wicked" is out June 22. The band will also tour the album this summer with Hayley Kiyoko and Arizona as guests.
Panic! At The Disco have also been announced as one of the headliners for this year's Reading & Leeds Festivals which take place at the end of August.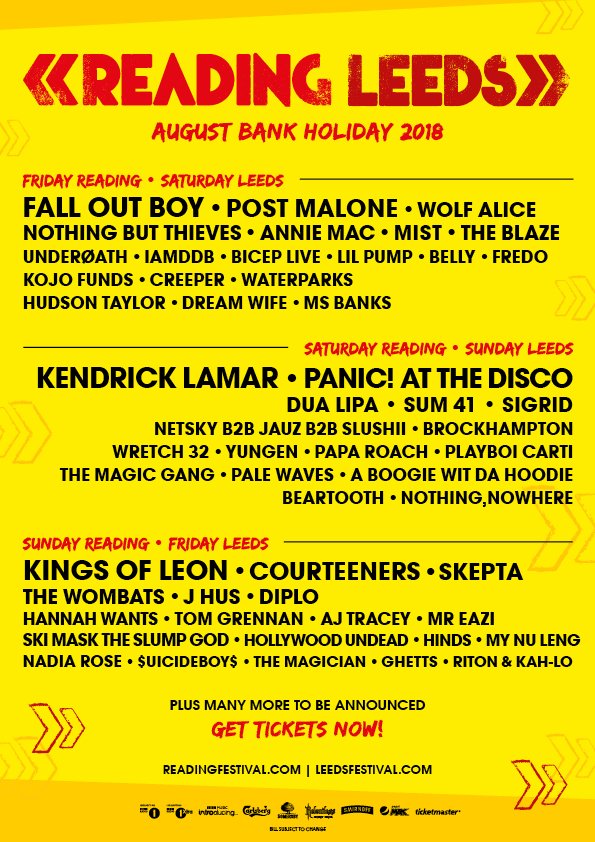 Reading & Leeds
5) What is the title of the new Panic! At The Disco album?
Panic! At The Disco's sixth studio album is called "Pray For The Wicked".
6) What are the new songs from "Pray For The Wicked"?
On March 21, Panic! At The Disco dropped TWO new songs from the upcoming album. Say Amen (Saturday Night) and (Fuck A) Silver Lining are the first real tasters of what's to come.