OMG! Are Panic! About To Drop A Bunch Of New Music Videos?
3 November 2016, 12:46 | Updated: 8 May 2017, 17:09
Brendon promises that at least "a couple more" are on the way...
Panic! At The Disco frontman Brendon Urie has hinted that more videos from recent album Death Of A Bachelor may be on the way...
Brendon was chatting to Billboard when he was asked if he fancied making a visual album in the style of Beyoncé, an idea he seemed pretty up for:
More and more I start thinking in that regard. I'm so prepared to kick into gear and just figure out how to exactly make something like that happen, because that would be phenomenal – basing a movie around songs that I've written. It'd be such a cool idea.

Brendon Urie, Billboard
Sounds fun - maybe it could be a Lemonade-style tale of each of the former band members leaving? No? Just us that want to see that? Ok then...
Anyway, a visual album could be coming next but what about now? Are there any more videos on the way from the current record?
It seems to be going that way, that wasn't the goal but...every month or so I start to think like "Oh this would be a fun song to do a video for". And then we just kinda shoot it bare bones, me and a couple friends and it just works out. But i dunno, yeah, I'll see, like, how far I wanna keep going with this. I think it would be fun to do at least a couple more.

Brendon Urie, Billboard
Time to get excited people!
So, which Death Of A Bachelor tracks do we want to see get the video treatment next?
Let's rundown some of our ideas for the songs that still need to get some visuals:
Crazy = Genius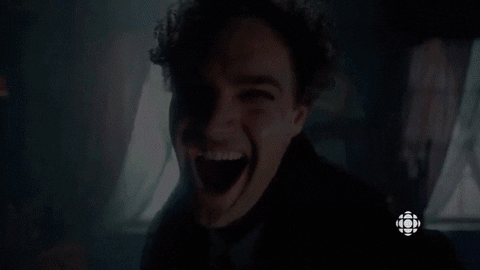 CBC
Given the creepy vibes in the "Emperor's New Clothes" and "L.A. Devotee", maybe Brendon can bring out his best Jekyll and Hyde impression(s) to this one, ideally in a split costume, turning frantically from one side to the other as he switches characters. Would also accept any kind of Frankenstein parody shot in Black and White.
Golden Days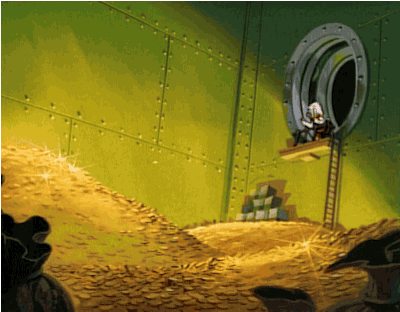 Giphy
Brendon performs the entire track while swimming in a giant pool of gold coins in the style of Scrooge McDuck from seminal '90s cartoon Duck Tales. The climax will arrive when Brendon backflips off the diving board into the pool and is immediately concussed. Ironically, despite only using one set, it will be the most expensive music video of all time.
The Good, The Bad & The Dirty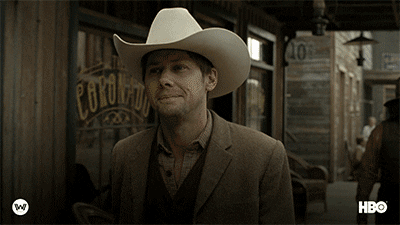 Giphy
Obviously, this needs to be a western and, given the use of Will from Stranger Things in "L.A. Devotee", it should include multiple cast members from HBO's Westworld, possibly dead, definitely involved in some kind of weird cowboy orgy. Brendon can play the Anthony Hopkins role in old dude makeup.
House Of Memories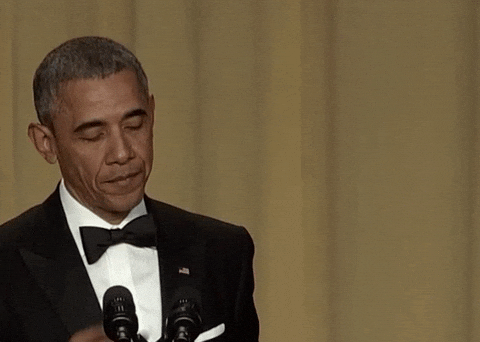 Giphy
Barack Obama, in the cameo to end all cameos, wanders through the empty halls of the White House, reminiscing about the last eight years and, depending on how the election goes, there could be various reasons we cry while watching it. Brendon will play Obama's security guard escorting him out of the building as the track fades out. Or, if Obama is somehow unavailable, it's just a compilation of home videos of Brendon and Ryan together. This concept could also work for "Golden Days" if our other one is too expensive.
Impossible Year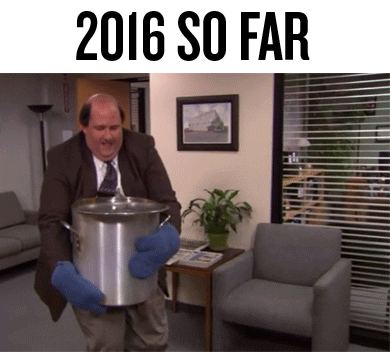 Giphy, MTV
Honestly? Just put Brendon on a piano singing while all the crap we've suffered through in 2016 plays in slow-mo on a screen behind him. Guaranteed to go viral.
Got your own ideas for new Panic! videos? Let us know below
___ ___ ___ ___ ___
Listen to this week's #PopBuzzPodcast featuring My Dad Wrote A Porno's Jamie Morton right here on Soundcloud, or download for free from iTunes to get new episodes sent straight to your phone every Wednesday. You can also find us on AudioBoom or TuneIn - if that's what you're into.