Panic! At Number One: How Team Internet Made DOAB Top The Charts
25 January 2016, 11:31 | Updated: 8 May 2017, 17:09
Their first number one.
It may have taken five albums and losing three bandmates to get there but, finally, shirt-hating, Josh Dun-Hun Brendon Urie has reached the Number One spot on the Billboard 200 with Death Of A Bachelor, knocking David Bowie's final release Blackstar off the top spot after selling around 190,000 copies. Panic!'s previous highest position came when Pretty.Odd. reached Number 2 with 139,000 copies back in 2008, a landmark they would repeat with Too Weird To Live, Too Rare To Die! in 2013, making DOAB their biggest selling first-week ever.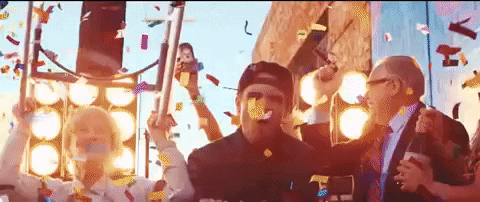 YouTube
So why now? By their fifth album, bands tend to be winding down, particularly after so many lineup changes. And while the singles have all been well received by fans, their chart positions haven't climbed as high as their earlier work.
And yet, this album campaign has had a momentum and buzz unseen since their debut release. Brendon has defied the odds and produced his biggest hit to date over a decade into his career. So, lets massively overanalyse and speculate wildly as we present our theories behind the huge success of DOAB.
1) Brendon is a living meme
weheartit
Mr Urie has always made the effort to connect with fans online, garnering a huge following on Vine and holding impromptu periscope singalongs, beer in hand, whenever he feels the urge. Each music video would then become an endless source of gifs and fan fiction revolving around Brendon boxer fantasies. Every lyric would be scanned for even the slightest nod towards Ryden. Each glorious statement jacket would be plastered over every homepage and dashboard. But what has made him a hero of the tumblr masses is his ability to laugh at himself, acknowledge the ridiculous nature of the internet and embrace the often hilarious fan adoration he receives. When we chatted to him earlier this month, he was even able to identify his favourite memes of himself - that may not sound like much but a sense of humour goes a long way and makes him a more likeable popstar by proxy.
2) Pop Punk is back
Ever since Fall Out Boy made their grand return with Save Rock N Roll, other affiliated acts have returned from the wilderness, their original fanbases now slightly older but, thanks to radio-friendly bangers and a slightly poppier sound, new young fans came to pop punk in their droves. Panic!, of course, accompanied FOB on their US comeback tour, Too Weird To Live... gaining a large following that grew over time, with tumblr acting as an outlet for fans to share and discuss info on the band, expanding their reach. New fans discovered all their previous work too and prepared themselves fully for the arrival of DOAB by discussing each of the single releases in depth, the hype growing ever since "Hallelujah"'s single release almost a year ago. The scene is alive once more and Panic! are at its forefront.
3) It's a good album
Panic At The Disco!
Obviously. Isn't it nice when an album you enjoy makes it to number one? The ambitious nature of the Sinatra-influences and stadium beating choruses struck a chord with fans old and new, Brendon stepping up his game for his first album on his own, many viewing this as a culmination of all previous efforts. Plus the lyrical references to Brendon's past, both in the band and out, fuelled the fans fire and passion even further, spawning a million more memes in the first day of release.
Panic! At The Disco started as a band in the pre-tumblr era but what has kept them afloat is a strong online following willing to promote and push them across the web. In short, this charting is not just a win for the band, its a win for Team Internet.
Well done everyone!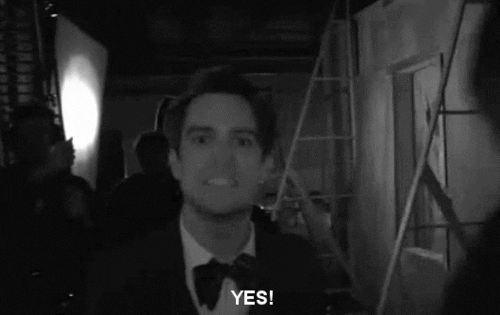 ILOVEILOVELUCY.TUMBLR.COM