This Panic! Fan's Anger Over "Hidden" Ticket Fees Sparks An Actual Investigation
24 August 2016, 12:24 | Updated: 8 May 2017, 17:09
A New Zealand fan found out about "hidden fees" the hard way.
A Panic! At The Disco fan in New Zealand has sparked an investigation into "hidden" ticket fees at concerts.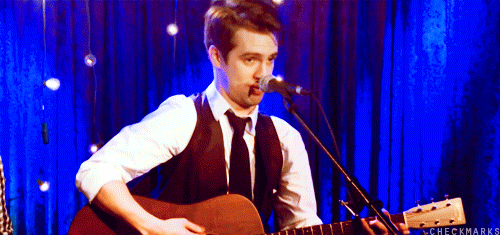 Wiffle Gif
Hamish McNaughton was attempting to buy tickets to Panic!'s show at the Vector Arena in Auckland for his daughter but was shocked to discover that each ticket was actually $10 higher than the original advertised price.
Stuff reports that although they are listed at $89, tickets for the show then also added a $2.05 payment processing fee, $2.75 land levy fee and an $8 order processing fee.
It's annoying in many ways, one being that I am now in the position of having to decide whether to go back to my daughter and say 'actually that ticket will cost almost $102' or to quietly swallow $12.80 of the cost myself. The extra $12.80 in fees mean the real cost was over 14% higher that the price visible in large text on the first screen.

Hamish McNaughton, Stuff
Stuff approached Ticketmaster who argued that the charges were appropriate with the costs of running a website and that the land levy fee was down to the venue itself.
However, lawyer Michael Wigley, approached by the site, claims that the charges could be a breach of the Fair Trading Act, stating that "you're basically misled into the site based on the lower price."
What do you guys think? Are the extra fees justified? Or should the costs be factored into the original price? Let us know below.