Are Panic! Albums About To Get A Victorious Vinyl Re-Release?
17 August 2016, 10:15 | Updated: 8 May 2017, 17:09
Hot Topic rumours are circulating.
Fingers crossed - we may now have a date for the return of Panic!'s classic albums on vinyl!
You might remember that way back in the halcyon days of January 2016, shirt-hating forehead owner Brendon Urie released the latest album by his really rather good band Panic! At The Disco.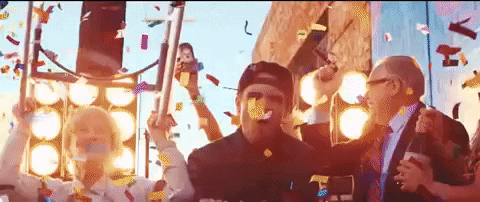 YouTube
Fun times.
But, sadly, we were still waiting to get our hands on a sweet vinyl copy of the band's classic records to simultaneously impress our hipsters friends and make our shelf look all pretty.
Fortunately, dark eyeliner and band merch purveyors Hot Topic are coming to the rescue. In a post on a vinyl forum (yep, those exist), a user named Travis, who is a music buyer for the company, posted this encouraging message, even revealing a release date.
Diehard Panic! fans may have noticed that getting a copy of one of their earlier masterworks on vinyl can often prove tricky and expensive.
Amazon
This is because, with a couple of exceptions, the albums have never had a reprint and are now subsequently Too Expensive To Live, Too Rare To Buy (sorry).
But never fear because, according to Travis, Hot Topic may once again be coming to the rescue!
Just look at this cryptic message.
Vinyl Collective
What the hell does that mean?!?!
Vinyl Collective
Stop teasing us Travis!!!!!!
Vinyl Collective
Now this is just cruel!!!!
Well, if what Travis is hinting at is true, we could soon be seeing a Hot Topic re-release of Panic!'s previous albums on vinyl.
UPDATED STORY - 17/08/16
We have an update!!!
Travis has posted some more messages in the forum and it looks like we now know when these vinyl reissues will be arriving.
October. That's only two months away. We can all last two months right?
Fingers crossed this is legit or else things may get ugly.....
YouTube