How To Handle The Murderous Struggle Of Waiting For "Death Of A Bachelor"
23 October 2015, 16:18 | Updated: 8 May 2017, 17:09
*Counts the seconds until 15 January*
Panic! At The Disco have FINALLY announced the title and the release date of their new album, as well as a demonic music video for new track "Emperors New Clothes".
Collectively the whole fandom, and us, breathed a sigh of relief that we had some tangible knowledge and a tracklist for the much anticipated record.
That was, however, until we saw the release date...We would have to wait THREE WHOLE MONTHS until we got new Panic.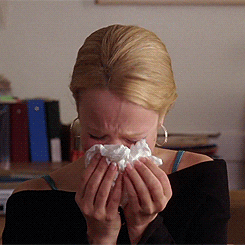 Paramount Pictures/ruinedchildhood.com
Because we're greedy we were hoping that the whole thing would "Beyoncé" all over the shop and just appear in our iTunes (wishful thinking, obvs).
So how exactly are we meant to handle the murderous struggle of waiting for Death Of A Bachelor? We've devised a handy step-by-step guide to getting through these most troublesome of months.
1) Stock up on snacks.
twitter.com
Three months is a long time and, while there's Thanksgiving and Christmas in-between now and Death Of A Bachelor's birth, you'll need to keep yourself sustained during the repeated listens of "Hallelujah", "Victorious" and "Emperors New Clothes".
2) Stay thirsty...
giphy.com
Well, because this. This is necessary daily viewing. You know it, we know it.
3) Prepare a P!ATD shrine in your room.
via rookiemag.com
You'll need a place where you can pray to the Panic! gods for everything that is holy, like Brendon's Vine account, Instagram and Sarah. Also, by praying to the Panic! gods, you may be able to cause the album's release date to be moved forward by...three months.
4) Practice #PositiveHardcoreThursday like your life depends on it.
During these trying times you'll need to remind yourself to stay positive as you count down the days until 15 January.
5) Re-watch every Panic! music video in existence.

No scrimping. You must watch every. single. one. to survive (yes, including the "New Perspective" video).
6) Perfect your devil make up from the "Emperor's New Clothes" video for your Panic! cosplay sessions with your friends.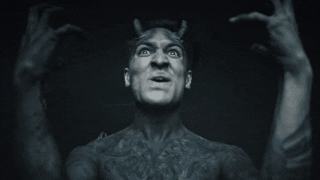 Fueled By Ramen/Panic! At The Disco
As we've got three months, there's probably time to perfect both looks.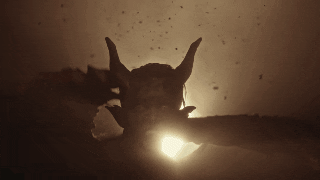 Fueled By Ramen/Panic! At The Disco
7) Get a dog.

This is 100% a suggestion and we are not responsible if you actually go and get a dog.
8) Listen to A Fever You Can't Sweat Out A LOT.
No reason other than, well, Fever.
9) Cry.
bredonuriereactions.tumblr.com
WHY DOES IT HAVE TO BE SO DAMN LONG!?
10) Mentally prepare yourself.
brendonuriereactions.tumblr.com
We'd recommend searching and compiling Brendon reaction GIFs for the big day.
brendonuriereactions.tumblr.com
11) BE. READY.
tumblr.com
Because Death Of A Bachelor will be amazing and we will need to be ready.
We hope that helps! If not, just dance away like Brendon until that fateful day comes. 15 January, we're waiting...
giphy.com