Watch Brendon Urie Go Topless AGAIN In New "Victorious" Video
13 November 2015, 15:13 | Updated: 8 May 2017, 17:09
This guy just *hates* clothes.
Is there anything better than surviving the working week to then be rewarded with a new Panic! video? Probably not.
Brendon & co. dropped the new video for "Victorious" today and it does NOT disappoint. The bar had been set pretty high after the satanic glory of "Emperor's New Clothes" but we're pretty sure fans are going to be pleased with this one. Especially considering Brendon can't seem to keep his clothes in videos anymore, as we discussed at length earlier this week.
The video follows Brendon after a break-up. He's feeling down, trying to avoid his ex, and so he's looking for positive things in life. As usual, everything is completely OTT and amazing.
When you need a shower but there's no water so you have to use Champagne.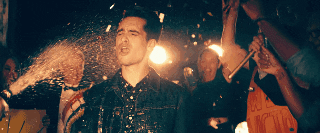 The true face of victory.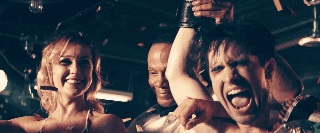 When you go for a walk with Grandma and she tells you that you're getting all the inheritance.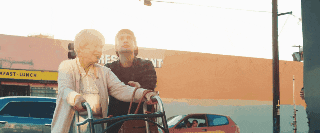 Me when a new Panic! video is announced.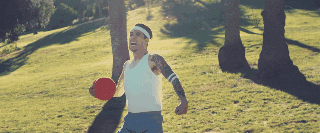 With 62 more days until Death Of A Bachelor is released, we reckon they've got time to make another video, right?
Check out the glorious video to "Victorious" below. Let us know what you think in the comments.