The PopBuzz Podcast Ep 33: Brendon Urie, Kinky Boots, Liam Payne
19 May 2017, 14:35 | Updated: 19 May 2017, 14:44
Brendon Urie is BACK and this time... he's heading to Confession.
Brendon Urie has been practicing his English accent ahead of his starring role as Charlie Price in Kinky Boots on Broadway and you need to hear it to believe it. It'll replenish your crops. It'll clear your student debts. Quite frankly, it'll change your life.
Hard at work in New York City, Brendon Urie joined us via Skype on this week's episode of the PopBuzz Podcast to chat all things Broadway, how he's making those high heels work and of course, put to bed all those rumours about potential collaborations with Fall Out and Halsey. What did he have to say about all of that? Well... he didn't say NO.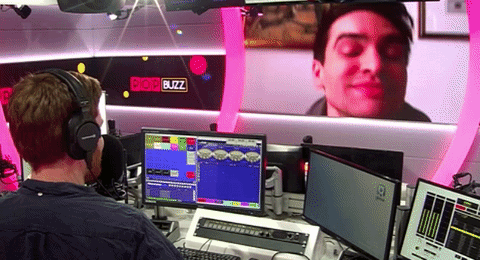 PopBuzz
We also finally managed to drag Brendon into the dreaded PopBuzz confession booth where he reveals his INCREDIBLE first email address, his very first celebrity crush, the last food item he ate off the floor and... when the last time he sh*t himself was. YES, WE WENT THERE. And it was special.
All that and more on the PopBuzz Podcast...
HOW TO SUBSCRIBE:
1) Search for 'PopBuzz' on iTunes, and subscribe to the podcast for brand new episodes every Friday.
2) You can also listen to us on Soundcloud. All you've gotta do is search 'PopBuzz' and we'll appear before your very eyes.
3) Don't forget to leave us a review. If you're nice, we'll give you sweets.
Elsewhere in the episode...
We breakdown the INFAMOUS Avril Lavigne conspiracy theory. Is there any truth to the "new evidence" that has been recently unearthed after the theory went viral again this week? And if Melissa *is* real, are we giving her as much credit as she deserves? (Disclaimer: This theory is 100% not true but my god, it is fun.)
via giphy.com
Next up on the agenda is One Direction's last solo boi, Liam Payne and his mysterious new accent. Yes, fans of 2 Paynez, as he shall now be affectionately known, are accusing him of ditching his familiar Wolverhampton accent in favour of something a little more American. Listen and see what you think.
via giphy.com
'Snaps or Craps' is BACK and this week, we're getting sweary. After Labour MP Emily Thornberry uttered a 3rd tier swear-word live on TV, we ask the question: is it OK for politicians to swear? Does it make them seem more human? And would it actually influence your vote? F*CK YES tbh.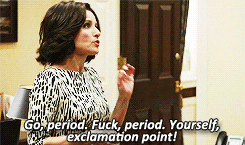 HBO
Got a question you want us to answer or a topic you want to discuss with us on air? Why not drop us an email at info@pop-buzz.com. Or you find us on Facebook (
PopBuzz
) and Twitter (
@PopBuzz
).