Ryan Ross Is Joining Fifth Harmony Because The Internet
19 December 2016, 11:18 | Updated: 8 May 2017, 17:09
The former Panic! member has joined yet another pop band in sudden need of a fifth vocalist...
Fifth Harmony fans were left completely unsurprised heartbroken today (December 19th) as Camilla Cabello announced she is leaving the group effective immediately.
But dry your eyes harmonizers because the 'Work From Home' hitmakers have already found the perfect replacement for their now departed diva - it is of course none other than former Panic! At The Disco member, and star of your secret fan fiction, Ryan Ross.
Giphy
A perfect fit right?
Ok, ok so he's not REALLY joining a girlgroup (obviously) but some enterprising young fan made the inspired decision to add Ryan's name to the Fifth Harmony Wikipedia page, causing a fan meltdown of hilarious proportions.
Wikipedia
Such speedy work!
You may remember Ryan's name was also added to the One Direction wiki page when Zayn left - and thus a hilarious tradition was born.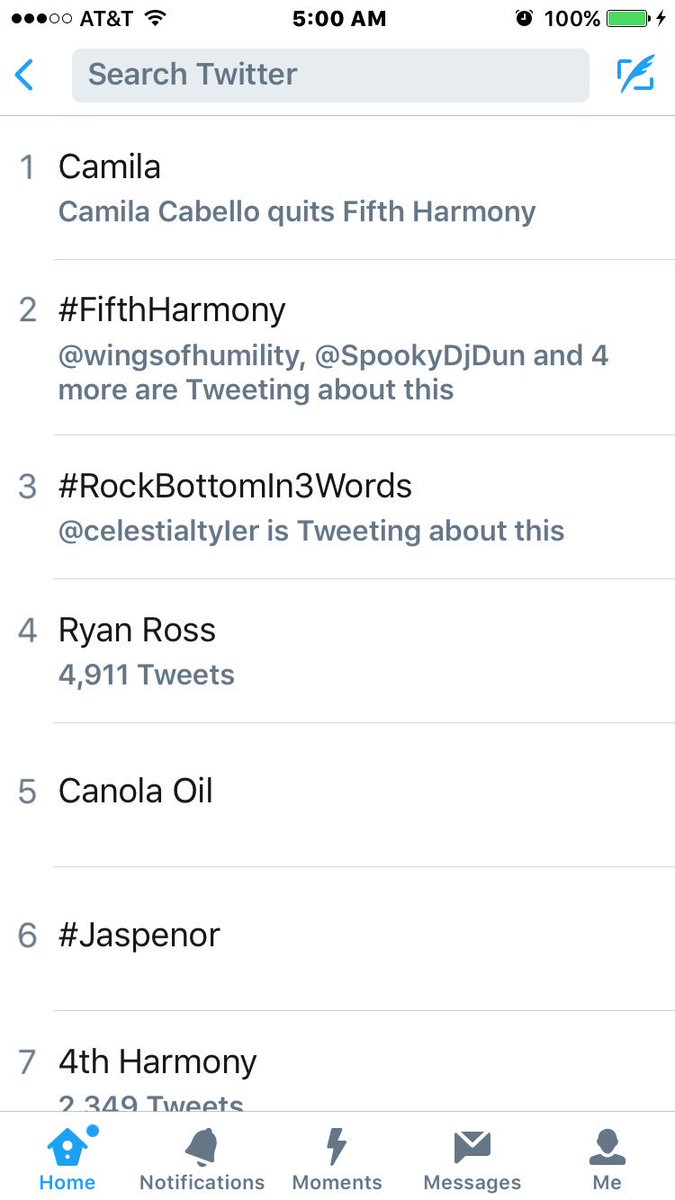 Twitter
Within an hour, Ryan's name was trending on Twitter, due to a combination of emo kids p*ssing themselves laughing and legions of very confused Fifth Harmony fans dieing to know all about this mysterious new member.
Here's a few of our fave reactions we uncovered this morning:
5h stans trying to figure out who ryan ross is pic.twitter.com/L0mR3W9obq

— james (@slowetown) December 19, 2016
"Camila is leaving Fifth Harmony, i can't believe this"

"i know right? apparently some guy named Ryan Ross is taking her spot"

— allison (@hashbrownings) December 19, 2016
Who is Ryan Ross? pic.twitter.com/ClaWcPiOVA

— Kayla (@LaurinahIsSexy) December 19, 2016
so basically ryan ross trending and joining aNOTHER pop band is the reason my 2016 isnt the end of the world anymore

— ryro (@pleasepatd) December 19, 2016
Ryan Ross is not apart of the band. He is the band

— jølly suman 204 (@fvckfangirl) December 19, 2016
Well done everyone.
No word yet from Ryan on the situation (obviously - he hasn't tweeted since April!) but we personally hope he will take this opportunity to actually join the group and turn 5H into the '60s inspired Pretty.Odd. flavoured girl group of our dreams.
Potential future song titles include...
'I'm In Love With A Mountain In The Middle Of The Cabins'
'Work From Nine In The Afternoon'
'That's My Green Gentleman'
Clearly all future bangers.
Ryan Ross - pop band replacement member for hire!
Giphy
___ ___ ___ ___ ___
Catch Zara Larsson on the #PopBuzzPodcast right now. Subscribe for free on iTunes to get new episodes sent straight to your phone every Wednesday.