Panic!'s Pop Punk Party: 15 Slam Dunk Fest Moments
31 May 2016, 12:08 | Updated: 8 May 2017, 17:09
New Found Glory, Of Mice And Men and more celebrate the festival's 10th birthday in style.
Every pop punk kid and scene queen knows that there is only one appropriate way to spend the final weekend in May - hanging at the UK's biggest pop punk party aka Slam Dunk.
We are on our way to @SlamDunkMusic Stay tuned for updates and interviews through the day! pic.twitter.com/4Ji4Ndo75L

— PopBuzz (@popbuzz) May 30, 2016
Yes, Slam Dunk has been aggressively rocking the UK into a giant circle pit for 10 years now, and they've certainly come a long way since that first festival back in 2006, headlined by some young relatively unknown upstarts named Fall Out Boy who have since gone on to be "quite successful".
To celebrate the past decade, this year's lineup featured all the biggest bands from the scene, from Panic! At The Disco to New Found Glory, Yellowcard to Of Mice And Men, as well as tons of new bands, packed bars and, of course, pizza.
It wouldn't be a pop punk festival without this! @SlamDunkMusic pic.twitter.com/UzHt21Yy8q

— PopBuzz (@popbuzz) May 30, 2016
So, what went down at Hatfield Forum at the festival's "South" leg?
Here's a few things we "learned" along the way.
1) Slam Dunk have their own official festival dog and this should now be a fixture of all future fests.
Meet @MJFshibainu - the official @SlamDunkMusic dog! We'll see him down the front for @PanicAtTheDisco later pic.twitter.com/Yktofz68aK

— PopBuzz (@popbuzz) May 30, 2016
Although, slightly annoyed a dog has better access than we do.
2) Merch is on point.
For real tho - serious outfit goals.
3) Issues like to get very close to the camera.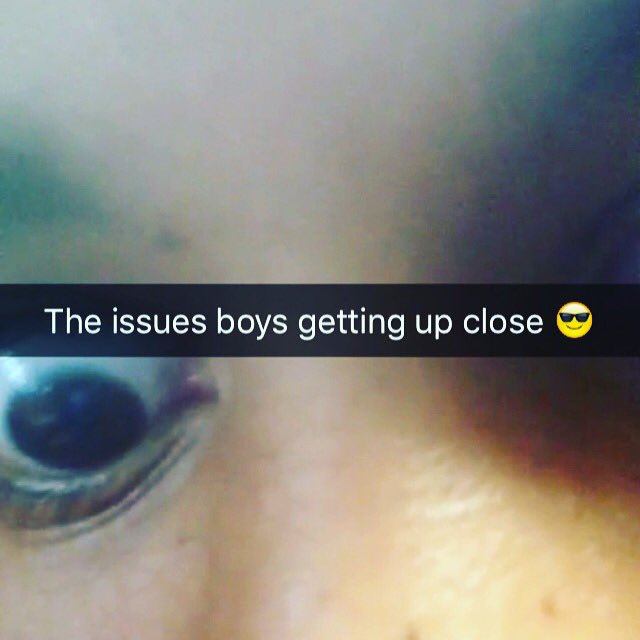 We're pretty sure this was intentional.
4) New Found Glory have picked out their favourite Good Dye Young shades.
Which @gooddyeyoung hair colours should @newfoundglory get? Any guesses @yelyahwilliams? #SDF16 #slamdunk pic.twitter.com/F4YUFDt7cL

— PopBuzz (@popbuzz) May 30, 2016
Chad would look great with a full rainbow do.
5) You had better be ready to mosh or get out of the way!
Plenty of room at the back.
6) Everyone you talk to loves Brendon Urie.
He crosses all generations and genders. But you knew that already.
7) Of Mice And Men and Mallory Knox look like they are in a sauna.
Check out Of Mice And Men and Mallory Knox on our Snapchat now backstage @SlamDunkMusic pic.twitter.com/TEUHg8HvtC

— PopBuzz (@popbuzz) May 30, 2016
Tbf it was steamy as f*ck in that room.
8) Waterparks find it pretty hard to choose their favourite Madden brother.
Which of the Madden brothers is @waterparkstx favourite? Any guesses @GoodCharlotte? #SlamDunk #SDF16 pic.twitter.com/nrOwnif9cM

— PopBuzz (@popbuzz) May 30, 2016
Well, that's a...unique idea.
9) If you are nice enough, the promo guys handing out free Desperados beer samples might give you a second one.
Not to us though. We weren't nice enough.
10) Luke from With Confidence has some very pop punk tattoos.
We asked @withconfidence_ about their fave tattoos (may involve @SayAnythingMuz) @SlamDunkMusic #SDF16 pic.twitter.com/k46nj6RbLH

— PopBuzz (@popbuzz) May 30, 2016
Matches the hair too.
11) Slam Dunk serves up one hell of a chicken curry.
No offence to the many great bands I've seen and interviewed today but my Slam Dunk festival highlight is definitely the curry I just ate.

— James Wilson-Taylor (@mrjaytee) May 30, 2016
It really was that good.
12) New Found Glory are still amazing...
13) ...and they're still rolling out that cover of "Kiss Me".
We got major Dawson's Creek vibes.
14) The wait for Brendon is excruciating.
And now, we patiently wait for @brendonurie - @panicatthedisco on stage @SlamDunkMusic in 25 mins #sdf16

— PopBuzz (@popbuzz) May 30, 2016
15) But worth it.
They've arrived! @PanicAtTheDisco #SlamDunkSouth #Slammiversary pic.twitter.com/4GJEi4nHhe

— PopBuzz (@popbuzz) May 30, 2016
Plus they've added "Golden Days" into the set now which is, of course, very exciting.
Thnx Fr Th Mmrs Slam Dunk - same time next year yeah?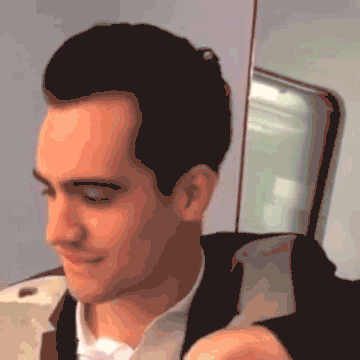 KITTYCATHELPS.TUMBLR.COM