WATCH: Brendon Urie Holds Back The Tears In Spencer Smith's Wedding Video
13 October 2016, 11:10 | Updated: 8 May 2017, 17:09
With best man Brendon by his side, Spencer ties the knot and we cannot cope with our emotions...
Spencer Smith, former Panic! at the Disco member, has released some beautiful HD footage of his wedding day to the world and, frankly, we are a mess.
Produced by Revel Weddiings, the video features Spencer and his wife Linda's personally written vows as best man Brendon Urie looks on with pride. Basically, all of it is rather beautiful but here are a few key moments that really pushed us over the edge...
1) When Brendon helped Spencer get dressed.
Revel Weddings
Tbf, the boy knows his way around a suit jacket.
2) When the happy couple did the big reveal.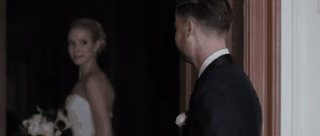 Revel Weddings
We're not crying, you are...
3) When the squad got some group pics.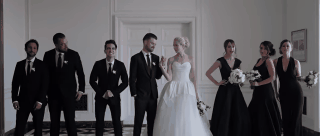 Revel Weddings
Serious friendship goals.
4) Brendon holds back the tears...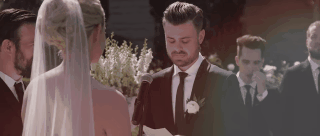 Revel Weddings
Ok, yep, now we're sobbing!
5) The kiss.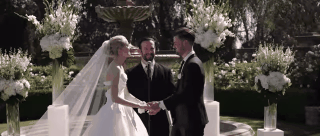 Revel Weddings
Congratulations guys! *makes mental note to get married in a Californian castle/vinyard*
Watch Spencer & Linda's wedding video below:
___ ___ ___ ___ ___
Listen to this week's #PopBuzzPodcast featuring the flawless Dua Lipa right here on Soundcloud, or download from iTunes, AudioBoom or TuneIn to catch up with all the previous episodes!