16 Awesome Female-Fronted Bands That Don't Sound Like Paramore
8 March 2017, 13:40 | Updated: 8 May 2017, 17:09
People just LOVE comparing every female vocalist to Hayley Williams - but here are 16 reasons why they don't need to.
Paramore: they're awesome, right? We've written plenty surrounding Hayley and the boys in the past, and hope to do so in the future.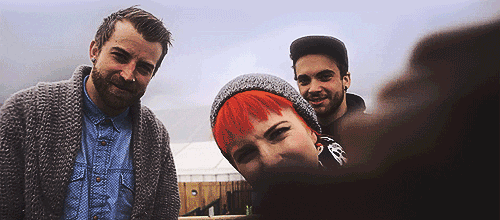 But of course, we also want to dedicate some time to plenty of the other female-led bands in the world; without making the obvious "comparamorison". Yes, the need to compare other female-led bands to Paramore is so common, that it has its own verb (Male bands very rarely have the same issue, but thaaaat's the world we live in, folks).
In light of this, we decided to compile a list of some of our favourite ladies in bands, with some examples of their (very different) sounds; just so that we can hopefully, finally, put the "comparamore" epidemic to rest.
ENJOY.
Got any other favourite female-fronted bands that you think we missed? Leave them in the comments!