17 Albums We Can't Wait To Hear In 2017
5 December 2016, 18:07 | Updated: 30 December 2019, 14:49
From Lorde to Lana, Paramore to PVRIS, these are the albums we are most hyped for next year!
With the year almost at a close, it's time we look ahead to the musical future...
2016 has had a grand harvest of albums and bangers to pick from but what about next season's crop? It's time to look forward and check out which artists will be delivering the essential albums of 2017.
Here's our top picks for the next year in music:
1) Paramore
Instagram
Hayley's been teasing us all with clips and photos from the studio, featuring the return of Zac Farro on the drums. Studio work was recently completed on album number 5 - surely the release can't be too far away now?
2) Lorde
Twitter
It's been a long while since 2013's Pure Heroine but following her collab with Disclosure, appearance on the Hunger Games soundtrack and beautiful Bowie tribute at the Brit Awards, it's clear that Lorde is ready to take centre stage once more. We're sure she'll be worth the wait.
3) Lana Del Rey
Twitter
Fans spotted a new song called 'Wild Side' has been officially registered online while a US radio DJ hinted at an album drop coming very soon. Could Lana be ready to pull a Beyoncé and surprise us all?
4) Carly Rae Jepsen
Instagram
The official queen of pop saved our souls with the surprise release of the Emotion Side B EP but now we need to hear the full collection. Come back to us Carly, we are ready to receive your '80s inspired pop majesty once more.
5) Gorillaz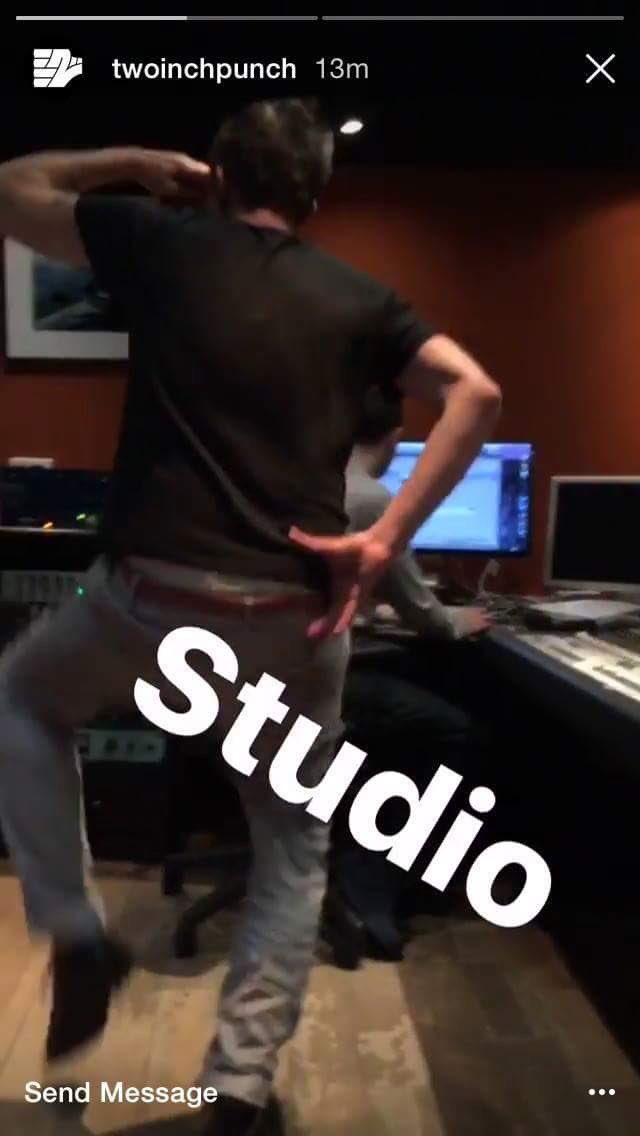 Twitter
The world's first (and only?) cartoon band will return next year for their latest celeb-packed collection. Current rumoured guest stars include Vic Mensa, Jean Michael Jarre and Massive Attack. A pretty eclectic mix then - but can we have Snoop back too please?
6) Katy Perry
Twitter
Katy has spent the months since her legendary shark-baiting 2015 Super Bowl appearance writing and recording so hopefully she will be back to save the pop universe once more around late summer time. Maybe we will even get a tribute to her presidential campaign buddy and friend Hilary Clinton...
7) Charli XCX
Big single 'After The After-Party' has got us ready for Charli's grand return, having worked with super producers BloodPop and Stargate among others on her third studio effort. She may even release it via her own label, the recently established Vroom Vroom Recordings.
8) Haim
Honestly, who knows when this one is gonna finally arrive. The Haim girls have kept us waiting a while for the follow up to their jangly pop debut, even running through some new songs on a US tour in the first half of the year. Please don't make us wait much longer girls, we're not sure we can handle it...
9) The Killers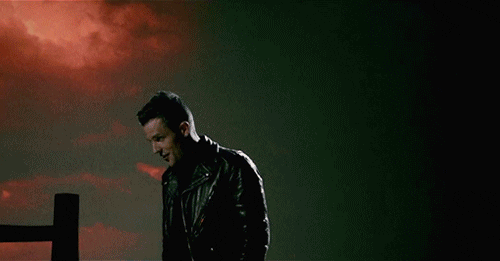 Giphy
Brandon and co celebrated the anniversary of the Sam's Town album earlier this year in Las Vegas but other appearances have been rare. However, word on the street is that they will be coming out of their cage in time for festival season with some new material.
10) Halsey
PopBuzz
The era of Kingdom is coming! Halsey has been dropping hints for a while about her upcoming material, "You Can Find Me In The Kingdom" being the often repeated title (or lyric?). But if we are jumping from the Badlands into the Kingdom, then the new sound must be huuuggee!
11) 5 Seconds Of Summer
SnapChat
The boys have officially wrapped their world tour in support of Sounds Good, Feels Good, retreating to the studio and even registering a few new song titles. However, let's hope that after that god awful MCR remix that the rumoured Steve Aoki collaboration never comes to pass...
12) Years And Years
'Meteorite' gave us a taste of the big disco bangers we are hoping for from album number 2, but when we last chatted to Olly, he wouldn't quite say when it will drop next year. Fingers crossed we get it in time for the summer clubbing season - we need those bops!
13) Harry Styles
Tumblr
The artist formerly known as "Harry from One Direction" will embark on his solo career at some point during 2017 and while all the other lads will also be having a go, our eyes will be fixed firmly on big Hazza. Let's hope he follows our advice and goes a bit The 1975 on us. Let's face it, nobody wants another acoustic ballad (sorry Niall).
14) Melanie Martinez
Melanie revealed to us earlier in the year that her next record will widen the world of the Cry Baby character, exploring her town and its citizens. Sounds like an ambitious concept - could a Lemonade style movie be in the works alongside it?
15) The 1975
Twitter
The winners of our PopBuzz number 1 album of 2016 have teased some kind of new music next year via George's Instagram and some cryptic tweets. Will it be a single? An EP? Or a full album? Or will it be as likely to appear as that clothing line Matty keeps promising us? Only time will tell...
16) Hey Violet
The Brand New Moves EP has well and truly whetted our appetite for the Los Angeles' band's first full-length release, with single "Guys My Age" only making the long wait seem even worse.
17) PVRIS
PopBuzz
White Noise dropped back in November 2014 and the band have clearly been hard at work writing while touring the world, releasing "You And I" as a one-off single back in the summer. We can't to see where their dark synth pop takes them next...
Any we've missed out? Let us know in the comments below.
___ ___ ___ ___ ___
Catch Pierce The Veil on the #PopBuzzPodcast right now. Subscribe for free on iTunes to get new episodes sent straight to your phone every Wednesday.