Ain't It Yum: "Paramore As Food" Is Your New Fave Twitter Account
9 May 2016, 12:31 | Updated: 8 May 2017, 17:09
@pmoreasfood are truly doing the lord's work!
It was Mother's Day over the weekend in the US and Paramore frontwoman Hayley Williams took the opportunity to give her Mom a shout out on Twitter.
Just in case you didn't hear it the 1st time.... (Happy Mother's Day.) pic.twitter.com/He8EPdJGmU

— hayley from Paramore (@yelyahwilliams) May 8, 2016
Lovely.
What she probably wasn't expecting however was this follow up from a fan account.
happy mother's day! @yelyahwilliams @ShadingLimelite #90soutfitsforthewin pic.twitter.com/DTQRQhxXYI

— paramore as foods (@pmoreasfoods) May 8, 2016
Yes, it turns out there is an entire Twitter account dedicated to the sight of Paramore's outfits next to a variety of similar looking foods.
March 9, 2015
Because the internet just gets what we need.
May 1, 2016
This really is the gift that keeps on giving.
April 16, 2016
And is anyone else getting a little hungry right now?
April 16, 2016
Sadness in his eyes.
Head over to @pmoreasfoods for all the food-based wonderment.
Keep up the good work Paramore fans!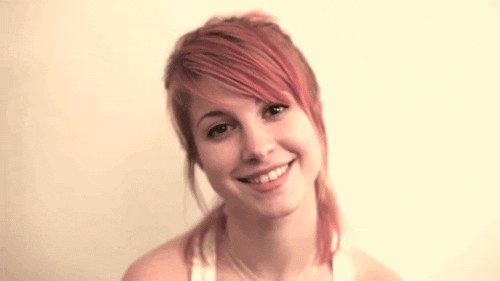 I-MAY-BE-A-CAT.TUMBLR.COM