How Paramore's 'Riot!' Is Still Changing Pop Punk 10 Years Later
12 June 2017, 16:46 | Updated: 30 December 2019, 14:52
As the band's iconic second album turns a decade old, we look back on how it managed to transform the entire genre.
Paramore's Riot!, the album that launched them onto the global stage, turns 10 years old today (June 12th) making us feel simulataneously nostalgic, proud and really f*cking old.
But rather than dwell on how far our ability to grow facial hair has developed over the last decade, blasting out that seminal record today has reinforced one very important fact that no ageing scene kid can ever deny - this is the album that changed pop punk forever.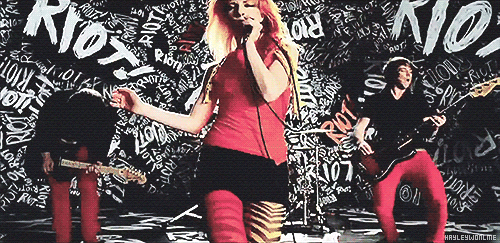 There are, of course, many important records in the genre that came before it; Green Day's Dookie was a mainstream megaseller that invaded the homes of the US and dyed the hair of every teenager; Fall Out Boy's From Under The Cork Tree married emo lyrics with thrasing guitars and singalong choruses like no other. But Riot! was the first example of how the pop punk scene would soon abandon its stubborn reliance on three-chord guitar riffs and expand into new musical horizons.
Yes, the album is most famous for 'Misery Business', a thrasy high school punk anthem of the highest order, perfect for starting a moshpit in the cafeteria on prom night. But look beyond the obvious hit and you'll find a band forcing an entire scene of acts into the 21st century, dragging half the Warped Tour lineup into the pop charts in their wake.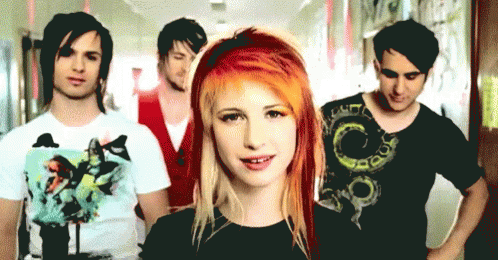 There's the heavy stadium shaking 'Hallelujah', aka the best song Guns 'N' Roses never wrote (yeah, I said it. Fight me); 'That's What You Get' makes use of an almost R'n'B infused bass and drum part in the verse that sets the groundwork for 'Ain't It Fun' years later; 'We Are Broken' is arguably the first truly sincere piece of pop punk balladry since 'Good Riddance (Time Of Your Life)', and is certainly the best use of a string section since then.
Now, of course, this kind of genre hopping is not uncommon and Paramore themselves would further spearhead this movement with the self-titled Paramore and the even more varied After Laughter. Everyone from All Time Low to Fall Out Boy and Panic! At The Disco have followed in their wake, mixing dance, electro and even swing influences into their core sound. But rest assured, as you listen back a decade on, the earliest signs of that change were present in Riot!, the album that dared to dream bigger than its roots. The band were soon rewarded with crossover success, a Grammy and glowing critical notices for their uncomprosing approach a wide range of influences. Success, it seems, came from a unwillingness to follow the rules. Because, to paraphrase the band themselves, that's what you get when you let your heart win.
Happy Birthday Riot!, here's to the next 10 years of listening parties.
____ ____ ____ ____ ____
Listen to the #PopBuzzPodcast with Jake Johnson and Annabelle Wallis from The Mummy right here or subscribe for free on iTunes to get new episodes sent straight to your phone every Friday.