Hayley Williams, Oli Sykes And More Pick Their Fave Albums
13 May 2016, 11:34 | Updated: 8 May 2017, 17:09
Plus you won't believe what Azealia Banks selects...
NME just published a new issue featuring a list of "50 Albums To Hear Before You Die", with many of our faves asked to pick out their essential records to add to your collection.
Tumblr
Paramore frontwoman Hayley Williams picked out "Fantastic Planet", the 1996 album by Failure.
It's droney, it's heavy, the guitar tones are outrageous. It's the epitome of '90s alternative rock. I like them mostly because Ken Andrews sounds like he doesn't care - he's just singing things he's passionate about.

Hayley Williams, NME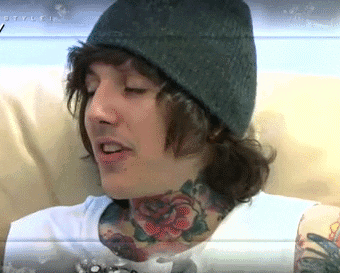 OH-FUCKING-HELL.TUMBLR.COM
Yorkshire-based noise merchant Oli Sykes of BMTH selected Turboweekend's 2009 opus "Ghost Of A Chance".
They're an indie-synth rock band from Copenhagen. It's really hard to define their sound as there's nothing really comparable, but they make this groovy, nocturnal, lyrically deep music. A director we work with worked on their videos and that's how I stumbled across them. They became my new favourite band.

Oli Sykes, NME
Other artists featured include Biffy Clyro's Simon Neil, Grimes, Dave Grohl, Joe Jonas and everyone's least favourite tweeter Azealia Banks who made the bold decision to choose her own record as the album you must hear before you die.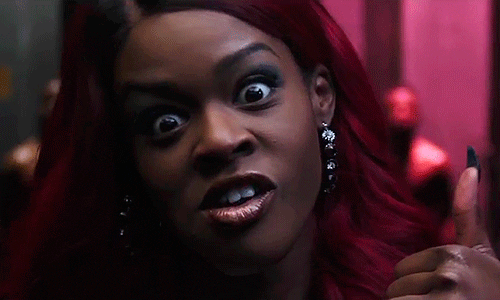 Tumblr
Because of course she did.
I jumped over so many hurdles and obstacles to make that album. I fought for it. When I listen to it I hear all the different parts of myself playing together and it reminds we what I can do and what anyone can do if they work for it.

Azealia Banks, NME
Ok then.
Personal favourite though has to be Tom Hiddleston's entry when, unable to choose his favourite Rolling Stones album, he goes for...The Best Of The Rolling Stones.
Tom Hiddleston going full @AccidentalP in today's NME best albums thing. #alanpartridge pic.twitter.com/6fN8eDy32Q

— James Wilson-Taylor (@mrjaytee) May 13, 2016
Incredible.
Read the full list in this week's copy of the NME, available now.