And The Award For Best Parahoy! Eye Makeup Goes To...
8 March 2016, 17:30 | Updated: 8 May 2017, 17:09
On point!
Scotland's finest synth-based exports CHVRCHES are currently aboard the good ship Parahoy!, performing several shows on the boat's main deck to a rapturous reception.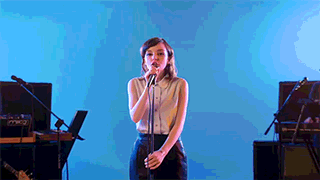 Tumblr
Billboard reports that Lauren and co are having a great time on the high seas and, seemingly, have been fully embraced by the Paramore fandom.
There was a lot of good dancing at Paramore last night. I went down to the pool deck to watch it, because I wanted to get the vibe. And I can't see from the upper deck, because I'm a short person…I thought I was flying under the radar, doing quite well, until Hayley mentioned during the set: "Other bands that are going to play tonight -- Chvrches!" And then all the kids turned around like, [screams]. And then we all went back to focusing on the show. It's nice. Most of the time at festivals you don't really get that. It's harder to go out and watch bands without drunk people pestering you.

Lauren Mayberry
Good work guys!
But, most important of all is the insane eye make up look Lauren was sporting for their main stage set:
Another shot from #PARAHOY, this one c/o caroweddle on Instagram. pic.twitter.com/5lEjnLgp1g

— CHVRCHΞS Fans (@ChvrchesFans) March 8, 2016
I mean.....so good!
@CHVRCHES on stage! #PARAHOY pic.twitter.com/HVgz2Oz8Mp

— Paramore Mexico (@Paramore_Mex) March 7, 2016
We will all be working this look in the office by Monday!
@CHVRCHES #parahoy pic.twitter.com/K1fto3VBhi

— Greg (@whoagreg) March 7, 2016
Incredible.
We'll have more on Parahoy! as we get it - looks like the most fun vacation ever!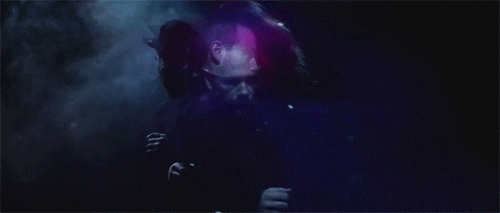 Tumblr