Hayley Williams Just Dropped A Merch Line And It's To DYE For
4 November 2016, 11:36 | Updated: 8 May 2017, 17:09
One step closer to actually becoming Hayley Williams!
At long last, our lifelong dream of morphing into our favourite pint sized pop punk princess Hayley Williams is one step closer to completion!
Unless you've been living under a rock for the past 6 months, you'll know that Hayley and her friend and hairstylist Brian O'Connor created a brand new hair dye collection called 'good Dye young'. It features a set of bright, bold colours and the looks that have been created are absolutely INCREDIBLE.
Fans of the collection might remember when Hayley and Brian took the collection on the road at Warped Tour in the summer. They set up a stand where they sold aaaaaall types of exclusive goodies.
Weeeeell, the shirts that were Warped Tour exclusives have now FINALLY made their way online and we need every single one! Yep, there's an ENTIRE merchandise collection to go with your freshly dyed locks!
There are four t-shirt designs in total - and this basic sassy slogan offering might be one of our low-key our faves.
And we needed this 'No Bad Hair Days' cap like, yesterday. *adds to basket*

There's even a set of enamel pins that you can now add to that collection you've got brewing on your denim jacket.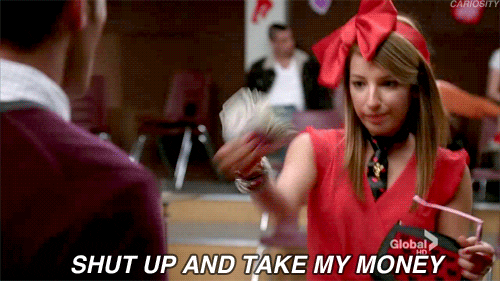 via giphy.com
___ ___ ___ ___ ___
Subscribe to the #PopBuzzPodcast for free on iTunes to get new episodes sent straight to your phone every Wednesday.