No Misery Business! Hayley Williams Works Her Hair Dye Stand At Warped Tour
30 June 2016, 11:26 | Updated: 8 May 2017, 17:09
Hayley stopped by the Nashville date of Warped to meet fans and sell some hair dye!
Paramore frontwoman, PopBuzz twitter fan and hair dye entrepreneur Hayley Williams stopped by the Nashville date of Warped Tour this week (June 29th) to hang out, meet fans, watch her husband perform and man the pop up stall for her company Good Dye Young.
Accompanied by her GDY co-founder Brian J O'Conner, Hayley sold exclusive t-shirts and hair dye to the many pop punk fans in attendance at her hometown show.
What's up, Nashville! pic.twitter.com/iqq9k1KThh

— goodDYEyoung (@gooddyeyoung) June 29, 2016
And the fans were, of course, delighted.
Imagine turning up in a Paramore t-shirt and running into your idol? Just imagine!
Oh, and even her family came along to support.
Hayley's mom and sister were there with her to support @gooddyeyoung. pic.twitter.com/1k2ZS8QM8l

— Paramore (@TheParamoreNews) June 29, 2016
Lovely.
Plus, she took time to plug other bands...
Someone hacked the Twitter... #VansWarpedTour @yelyahwilliams @gooddyeyoung pic.twitter.com/FXMJjqCfVP

— Mirror Eyes (@MirrorEyesMusic) June 29, 2016
...draw a raffle...
...and just generally hang out!
Nick Major of Alt Press at Good Dye Young tent report from Nashville, Vans Warped Tour 2016. pic.twitter.com/UWMFEg1Hjb

— Paramore Indonesia (@paramoreINA) June 30, 2016
Incredible scenes.
Now, can we get Good Dye Young in the UK please? Please?!?!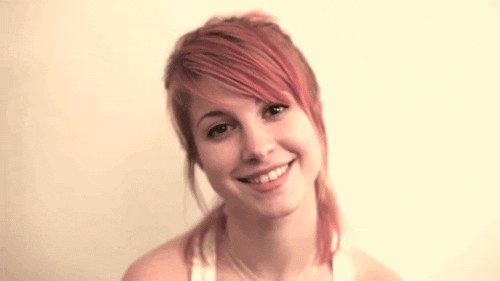 I-MAY-BE-A-CAT.TUMBLR.COM