Twenty One Paramores: Hayley Meets Josh In New Hair Dye Video
26 April 2016, 11:15 | Updated: 8 May 2017, 17:09
Go behind the scenes on a photoshoot for Good Dye Young.
Hayley Williams has given Popular an exclusive look behind the scenes of her hair dye company Good Dye Young, including a chat on set with Twenty One Pilots drummer and colourful hair fan Josh Dun.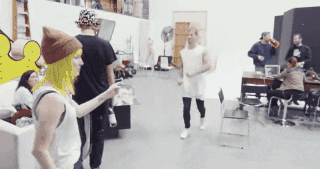 Popular
Need to work on that hi-five guys!
Hayley was in the middle of a photo shoot for the company, showing off the full collection of bright hair dyes.
Our personal favourite? This rainbow look.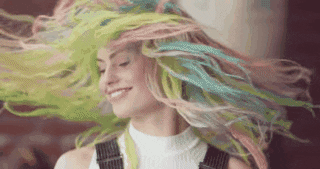 Popular
Nice.
Check out the full video below: