Hayley Williams says she turned down a Lil Uzi Vert collaboration
1 April 2020, 14:45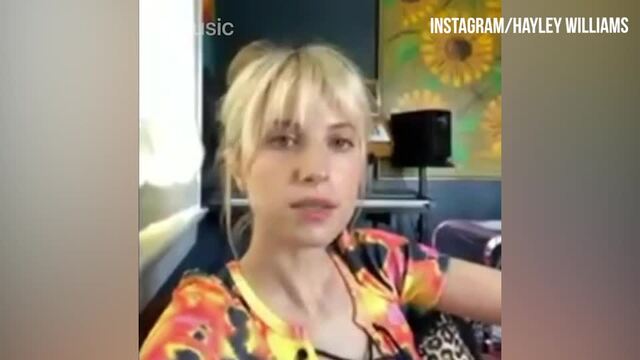 Hayley Williams reveals how she's coping with social-distancing
Lil Uzi Vert asked Hayley Williams to collaborate with him when Paramore first decided to take a break.
Hayley Williams has opened up to Zane Lowe about Paramore, Petals for Armor and saying no to a Lil Uzi Vert collaboration.
Speaking to Zane Lowe for Beats 1 via FaceTime, Hayley spoke about stars wanting to work with her. She said: "I get asked to do like features on country songs sometimes. I'm no hater of country music. I mean, I grew up very young in Mississippi on Shania Twain and Dixie Chicks. I'm pretty sure Jason Aldean asked me to sing on one of his songs, and I was like…"
READ MORE: Hayley Williams hints next Paramore album will be "hard rock" not pop
Hayley also revealed that Lil Uzi Vert wanted to collab but she turned him down over fears of becoming too famous.
Hayley revealed: "I remember too Uzi asking me to do some stuff with him and I know that fans are going to be so pissed at me for saying this, but I literally wrote him back on Instagram and I was like, 'Buddy, I love you so much, but I don't want to be that famous." She then explained why in further depth: "I told him like we were getting ready to take a break."
Hayley continued: "I obviously had a lot of issues going on that no one really knew about and I was like, 'Bro, I just need to disappear. I don't want to be that kind of a famous person.' Because that is… He's like a big artist, man. My stepbrother is obsessed with them. He was pissed when I told him the story."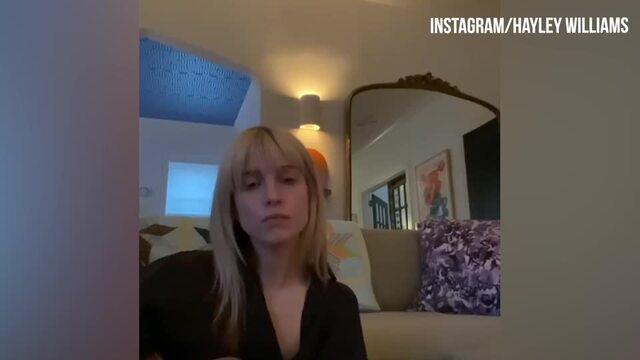 Hayley Williams performs her single 'Roses/Lotus/Violet/Iris' live for the first time
Hayley previously opened up to Zane Lowe about needing to take a break from Paramore after the After Laughter era due to depression. "I had to go to intensive therapy. It was rough. It forced me to ask a lot of questions... I was self-sabotaging left and right."
Hayley is in a better place now though. She said: "Life is still hard. It didn't become a breeze overnight but it's so rich and now that I'm taking account of all these feelings, there's this beautiful rainbow versus just the deep end."