Hayley Williams confirms Parahoy cruise will return with next Paramore album
16 April 2020, 11:50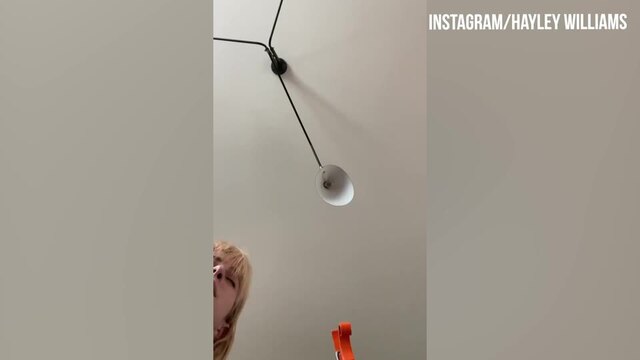 Hayley Williams performs stunning Tegan and Sara cover
Hayley Williams opened up about Paramore's sixth album and the future of her solo tour in a new interview.
Hayley Williams has just teased that Paramore's next album will come with another edition of the legendary Parahoy cruise.
Paramore first launched Parahoy in 2014 with their self-titled tour. The cruise lasted five days and featured acts such as Bad Rabbits and Tegan and Sara. Since then, the band have brought Parahoy back in 2016 and most recently in 2018 as part of the After Laughter era. Fans can't get enough of seeing Hayley Williams, Taylor York and Zac Farro up close and personal.
READ MORE: Hayley Williams hints next Paramore album will be "hard rock" not pop
While lockdown will likely put Hayley's Petals for Armor Tour on hold, new Paramore music and more Parahoy are coming.
Speaking to RXP 103.9 FM, Hayley opened up about her solo tour likely being postponed indefinitely due to the coronavirus crisis. She said: "I really want to play these songs live man. I was so excited to go out this spring, summer and play smaller venues because it's been a long time since Paramore has done clubs or theatre sized rooms. I'm mourning that a little."
Hayley continued: "I'm grieving the possibility of not being able to do that type of tour and maybe having to plan something else". She also revealed that she wants to "eventually play these songs live, hopefully make more music and make another Paramore record and just go to dinner with my friends as much as possible when this is over." So don't lose all hope.
READ MORE: QUIZ: Can we guess your age based on your taste in Paramore songs?
As well as planning Paramore's sixth album, Hayley confirmed that Parahoy will be back. She teased: "For sure. I mean we haven't logistically planned it out, you know, gotten the dates or any of that. But I mean it's just part of what we do now so when it's time for Paramore to be back on that'll undoubtedly be something that's in the plans too."
Hayley went on to say: "That is such a special time with us and people that have supported the band for the longest. It's just like, I feel like we come back from those trips floating." In other words, when lockdown is over, we have the sixth Paramore album to look forward to and another Parahoy cruise with our faves.
What do you think? Are you excited for more Parahoy?