Josh Farro Talks Paramore Exit, Reunion Rumours
14 January 2016, 10:34 | Updated: 8 May 2017, 17:09
They're on speaking terms again.
Former Paramore guitarist Josh Farro is back with new solo material and sat down this week with NME to chat about his upcoming album and, of course, his former band.
Farro talks candidly about his dramatic Paramore exit that culminated with a fiery blogpost taking aim at Hayley Williams. Reflecting on that time now, he seems to be more at peace with his decision.
I don't regret it. It was a blast but I got burnt out. And yes there was drama. It was like a family. It was like how your brothers and sisters start to annoy you to death, and I'm sure I drove them crazy too. It got to the point where I was kind of over it - and the drama caused by all of us. Tensions flared. I needed a break – and Paramore obviously wanted to keep going which is awesome for them – but I needed to stop, so I decided it would be best if I moved on.

Josh Farro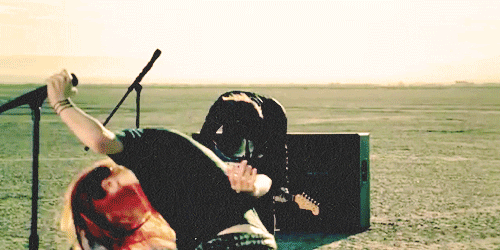 tumblr
He also gave his view on the recent exit of bassist Jeremy Davis from the current lineup in December.
I honestly didn't see it coming, and I know Jeremy's a great dude but Hayley and Taylor [York, guitarist] are great people too. It definitely wasn't on my radar. It was surprising. It's sad that it has to be that way but he's got a wife and daughter so it's understandable.

Josh Farro
Fans hoping for a reunion of the Riot-era lineup were also given some hope as Jeremy revealed he has reconciled with the current members, talking occasionally, and are in the process of rebuilding their friendship. But what about actually playing together?
The thought has crossed my mind before, but I don't think so. It would be interesting to ever be asked to rejoin the band but I don't think it would ever happen, and I wouldn't join again because I'm trying to focus on my career and I really believe in my music.

Josh Farro
Josh's album is out February 5th. Read the full NME interview here.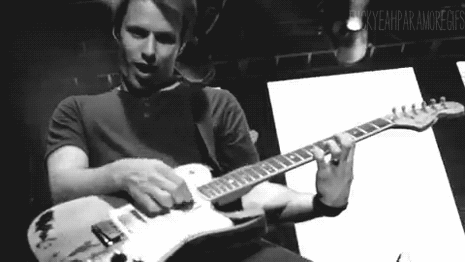 tumblr