We Just Found The Most Amazing Paramore Remix And RIP You
15 October 2015, 11:00 | Updated: 8 May 2017, 17:09
Sooo 90s R&B.
While we're waiting patiently (ok, impatiently) for a new Paramore album, we've been trying to get our fix of Hayley and the gang any which way we can.
That's how we came upon something that at first we found confusing and then realised might be totally incredible. What is this thing? Well, it's a 90s remix of Paramore's "Ain't It Fun".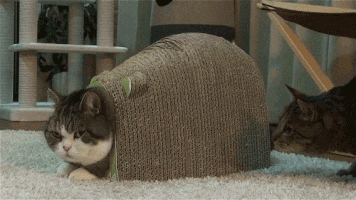 Giphy
The 90s revival is in full swing atm, with 90s samples and beats saturating the music world. However, what Soundcloud user Talk Initial does is magical.
The remix has a lazy Californian vibe to it, hazy hip hop beats and funky bass giving Paramore's song a unexpected new lease of life.
How good is this!?
Living for this.
We fell a bit into the rabbit hole with this one and also uncovered this rather slinky remix of Katy Perry's "Dark Horse", which gave us serious Aaliyah vibez.
Also, who knew that Britney and Iggy's "Pretty Girls" could actually sound this good?
Getting those Paula Abdul and early Janet Jackson teas from this one.
Fancy Selena Gomez's "The Heart Wants What It Wants" mixed with "Summer Time"? Here it is...
This is how to perk up our day.
If you like what you hear you should definitely go and check out more of Initial Talk's remixes.