Watch The Paramore Cruise Highlights So You Can Pretend You Were There
8 April 2016, 11:17 | Updated: 8 May 2017, 17:09
We are already looking forward to next year!
Everyone's favourite pop punk pirate ship Parahoy! has returned to shore once more after another successful journey full of memorable music moments.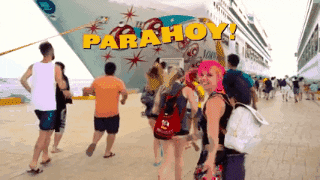 Paramore/Facebook
But if you weren't on board, don't worry - now you can relive the entire thing as Paramore have posted a handy recap video on their Facebook page.
Yes, simply press play and imagine you are on deck, enjoying the belly flop competition before checking out CHVRCHES' main stage set and doing karaoke for Hayley Williams.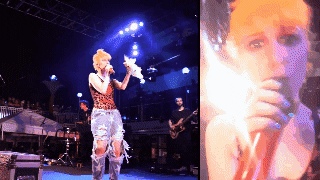 Paramore/Facebook
Ain't It Fun.
Watch Parahoy! highlights below:
Parahoy: The Second Voyage Recap

Thank you to everyone who joined us on the second voyage of the Parahoy Cruise last month! Here's a video of some of the highlights of the trip.

Posted by Paramore on Thursday, April 7, 2016