Paramore's New Album Tracklist May Have Just Leaked & We're Not Okay
15 March 2017, 11:02 | Updated: 8 May 2017, 17:09
The list of new tracks that Hayley, Zac and Taylor will be dropping this year appears to have leaked online...
Paramore may have just finally revealed the titles of the songs set to appear on their long awaited fifth album.
Some eagle-eyed fans have spotted some new tracks registered in the ASCAP (American Society of Composers, Authors and Publishers) ACE Repertory online, listing the titles and names of the songwriters.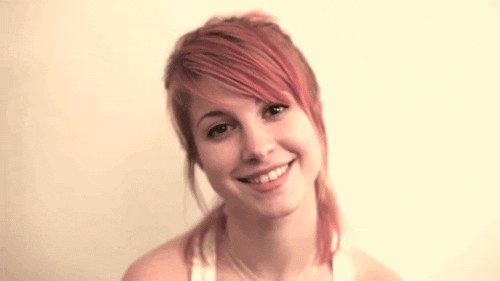 Tumblr: i-may-be-a-cat.tumblr.com
Several fan accounts were quick to tweet out the list of 12 songs that, if legit, should make up the band's new record, due at some point later this year.
Check out the list of potential titles below: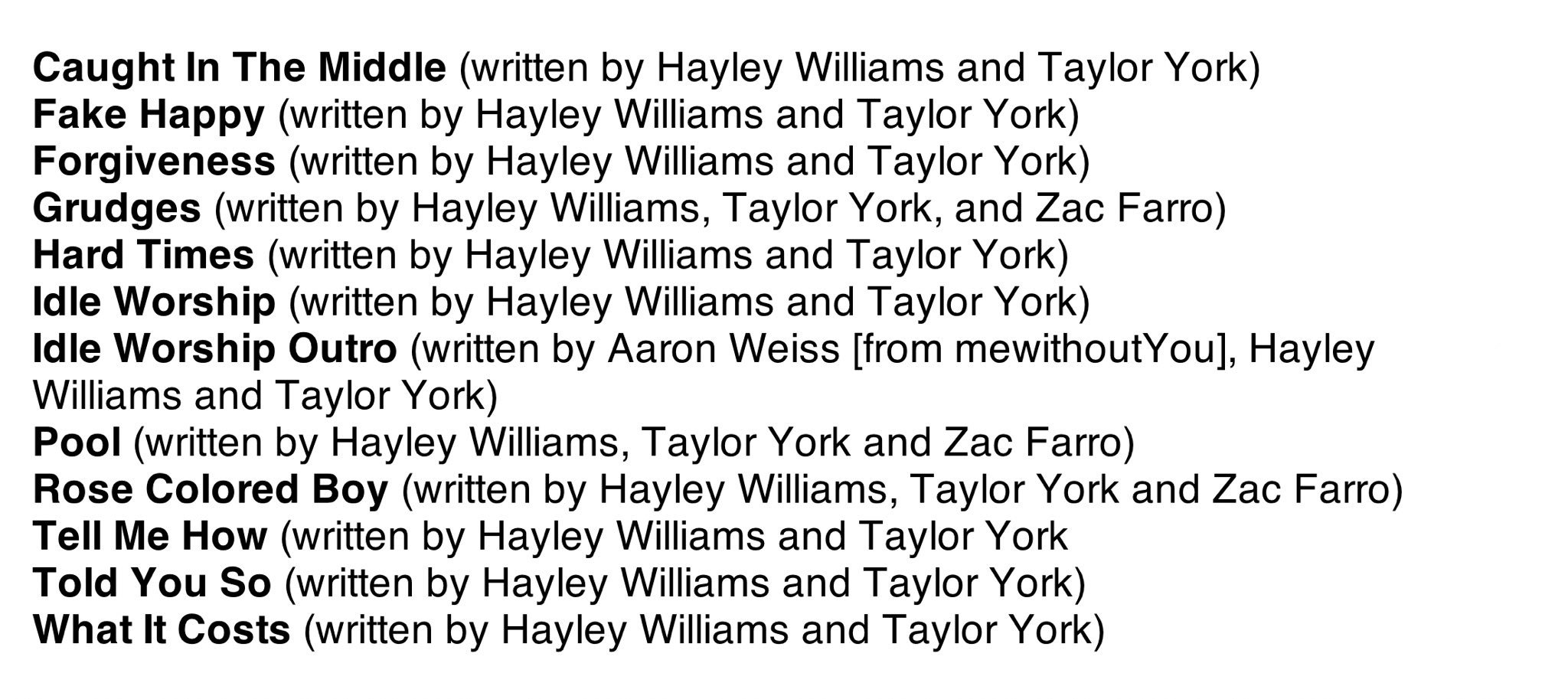 Twitter: @TheParamoreBand
Hmm intriguing...
So what have we "learned" from this newly unveiled list? Here's a few things to takeaway and discuss with your pop punk friends:
1) Zac is back (but you already knew that).
2) Aaron from mewithoutYou pops up on an 'outro' track which has the potential to either be really epic or a quick ditty like the interludes on the last album.
3) 'Pool' sounds like the perfect title for a summer banger. Fingers crossed.
4) Will 'Grudges' or 'Forgiveness' address the ongoing lineup drama the band have gone through recently?
5) 'Rose Colored Boy' has big stadium ballad written all over it. Getting some major 'Last Hope' vibes already.
But are our theories right? Only time will tell...
Paramore's fifth album is due out at some point in 2017. They are also set to tour later this year.