A Paramore x Troye Sivan Mashup Exists And It Will Literally Start A RIOT!
16 March 2016, 11:16 | Updated: 8 May 2017, 17:09
@Hayley and @Troye - collab plz?
This week in the magical world of 'Unexpected Mashups', we think we might have actually struck cross-genre GOLD. What do you get when you mash up the Pop Punk vibes of Paramore's best song ever with porcelain bb Troye Sivan's sultry hit YOUTH? A freakin' MIRACLE, that's what.


Yes. You heard that right. Paramore vs. Troye Sivan. It's like all our dreams come true at once. If you need us, we'll be over on aihposmashups YouTube channel for the rest of the day getting our mashup on. In the meantime, sit back and enjoy the sweet sweet gift we are about to bestow on you all.
BEHOLD - MISERABLE YOUTH!
Right then! How do we go about getting Hayley and Troye together for a collab? Need it, tbh. Really need it.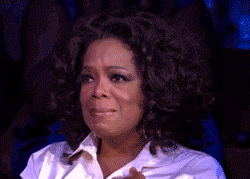 via giphy.com