Paramore Update: Hayley Reunites With Zac Farro On Tour
19 April 2016, 12:28 | Updated: 8 May 2017, 17:09
Hayley and Zac seem to be on much friendlier terms these days - but will a full reunion ever happen?
Paramore have been through several different lineups over the years, currently left with just frontwoman Hayley Williams and Taylor York left within the fold. However, even if a full reunion of the original group seems unlikely, it looks like some old wounds have begun to heal.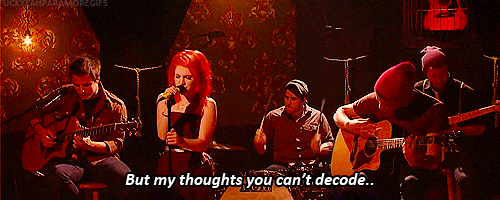 Tumblr
Hayley attended a recent show by Half Noise, a band fronted by former Paramore drummer Zac Farro.
Got to see my all time fav drummer last night + watch him be a frontman for the 1st time @HalfNoiseMusic pic.twitter.com/8gR5bgmtw7

— hayley from Paramore (@yelyahwilliams) April 17, 2016
Well, not his 1st time being frontman but my 1st time seeing him do his thing proud of u @zacfarro

— hayley from Paramore (@yelyahwilliams) April 17, 2016
Zac famously left the group along with his brother Josh after the release of third album Brand New Eyes, amid controversial comments aimed at Hayley in a joint statement.
But now it looks like everyone is friends again as Zac thanked Hayley for attending.
thanks Chay :l! you're my favorite drummer too lolllll https://t.co/Dmafml4Z5M

— Zac Farro (@zacfarro) April 17, 2016
Previously, Josh had also hinted at improved relationships with the current lineup and even entertained the possibility of playing with the group again in the future. Could a future reunion of the classic lineup be on the cards?
Paramore are currently in the middle of a legal battle with now departed bassist Jeremy Davis over royalties. They are at work on a forthcoming new album but have made no announcements about any lineup developments to fill the space left in the group.
Would you like to see the Farro brothers rejoin Paramore? Let us know below.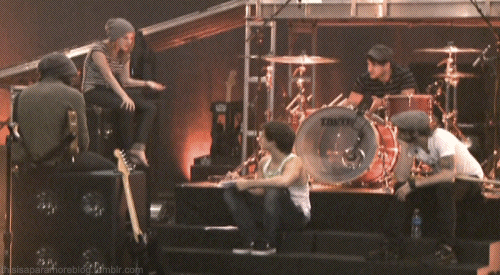 Tumblr