Why Do Female Artists Keep Working With Problematic Men?
28 January 2016, 12:00 | Updated: 31 December 2019, 11:33
Pls stop the madness.
Zendaya has proved herself to not only be a truly wonderful actor, but she's also one hell of a popstar.
Anyone who's stanned for Z for as long as I have will remember this extremely underrated bop from 2013.
Amazing.
The fact that Zendaya is socially conscious and doesn't take any sh*t makes me think that she's got a backbone, the drive and that thing that's needed to make it in the entertainment industry.
So when I heard rumours that Zendaya was prepping to release a new song next month, I was, of course, rather excited. That was until I heard who was rumoured to be attached to it. According to Idolator, a certain worryingly popular R&B singer with a violent past and a history of attacking women is also set to 'jump' on the track.
Zendaya isn't the first young, female artist to call in the favours of this problematic 'singer'. Just last year, rising popstar and #instafamous babe Pia Mia recruited him for her one-night-stand bop "Do It Again". Similarly, Rita Ora also called on him in an attempt to crack the US music scene. The song, unfortunately, was actually good (despite it's sexually threatening video).
However, most surprisingly was alt-R&B queen and potential pop behemoth Tinashe. Tinashe, unlike Pia and Rita seemed, to me anyway, to operate in a different sphere; on the periphery of commercial with the option to cross over, while retaining a cool-girl edge. So when she premiered her strongest song yet, "Player", it was distressing to see a certain man as a featured artist.
What was even more bizarre - and quite telling - was that mere minutes after premiering the track, Tinashe shared a solo version of the song on her VEVO account, also making it available to purchase.
Someone somewhere in Team Tinashe saw the potential problems with endorsing a singer with such a troublesome past and foresaw that people like me would probably prefer this absolute banger without him marking his territory all over it.
Now, call me sensitive, unforgiving or whatever you like, but all this leaves a bad taste in my mouth.
When, in 2009, Rihanna turned up in an emergency room with severe facial injuries, it seemed that the world was immediately wary. Yet, despite other accounts of violence, little to no remorse and even jail time, it seems that the majority of the general public has forgiven and forgotten what happened. His records now get played on radio, he appears on chat shows, lands magazine covers and he still sold nearly 230k copies of his last album in the US.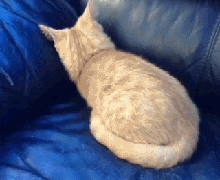 ruinedchildhood.com
Let's put this into context, shall we?
During the 2004 Superbowl halftime show, Janet Jackson was performing a rather amazing duet with Justin Timberlake. During the performance, Jackson's breast (covered with a shield) was briefly exposed by Timberlake.
popsugar.com
This moment, dubbed one of the most controversial Superbowl halftime performances EVER (I mean, pls), resulted in television network CBS landing a $500k fee. It also caused a blacklist of Janet Jackson's music and videos from various radio stations and TV networks, derailing her career (a move that Idolator cited as "one of the saddest things in pop music over the last decade").
It took over an eight year break for Janet Jackson to regain what she lost because of a nipple, and even then her career was never really the same again.
In comparison, it took just seven years for the public and entertainment industry to seemingly forget and forgive an actual assault.
So why are these rising stars all 'working' with problematic male singers? I'll hazard a guess that it has to do with record labels, radio politics and positioning. I'm sure somewhere in an office someone has insisted that these talented, powerful and strong women won't be able to get a hit without the awesome power of Chris-f*cking-Brown.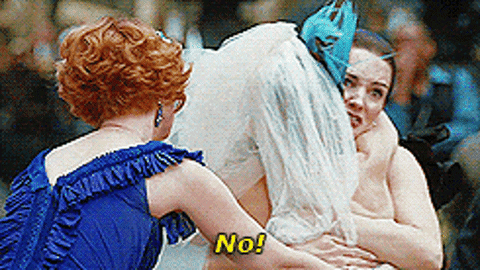 New Line Cinema
This strong whiff of sexism is also paired with, of course, the inherent patriarchal structure of society. As I mentioned, we wouldn't be as quick to forgive someone like, say, Iggy Azalea for some missteps, despite the fact that she's not actually beaten anyone up. Women aren't given the same luxury as men, and treated even worse because of it.
While Brown faced difficulty following the incident in 2009 that landed Rihanna in the hospital, it was Rihanna herself that had to go on record and discuss what had happened. It was her that had to navigate herself around people's victim blaming and, ultimately, her decision to forgive him. In fact, the Bajan singer stated that she felt "punished" by the media for having to constantly discuss the incident.
We place female popstars on a pedestal rarely occupied by men. In fact, I place female popstars on a pedestal. They're the ones that sell magazines; they're the ones that, on the surface, seem to rule the music industry. We're also quick to criticise them, unwilling to forgive their mistakes and they're the ones more likely to suffer online abuse than their male counterparts.
Yet, looking at receipts, the insanely sexist gamble of getting Brown on those tracks didn't pay off, as none of these songs were the massive hits they deserved to be.
Surely now that there's proof that he doesn't help, it's time to drop the problematic features and let these women shine without the shadow of an abuser leering over their shoulders.
As the general public become more woke to issues, and pop culture continues to become a space where these issues are visualised and discussed, it feels that, really, the music industry should be setting a better example.
We don't want to point fingers, but it feels like everyone should just be doing a little bit more and, really, just a little bit better, too.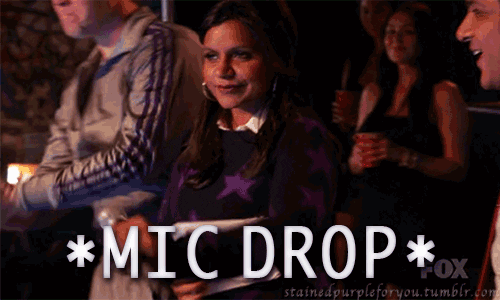 Fox/fiercesome.tumblr.com/