Rihanna is launching FENTY SKIN on July 31
15 July 2020, 15:35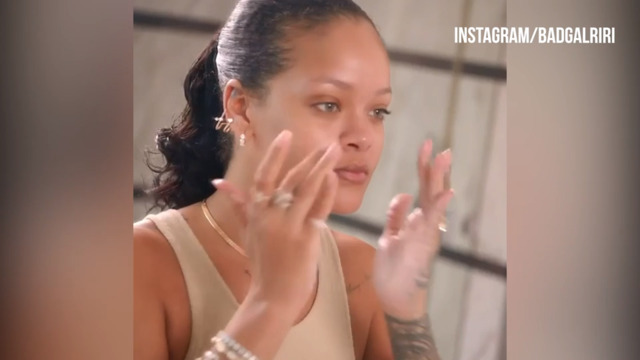 Rihanna launches Fenty Skin line
FENTY SKIN will be Rihanna's first venture into skincare following
Rihanna is officially launching her very first skincare brand at the end of this month. FENTY SKIN is set to come out July 31.
It's no secret that Rihanna is a businesswoman. The record-breaking popstar may be one of the most exciting artists in the music industry but recently she has used her skills elsewhere. In 2017, she launched her beauty brand, FENTY BEAUTY, in 2018, she launched her lingerie brand SAVAGE X FENTY and in 2019, she launched her designer clothing label FENTY.
READ MORE: Rihanna's Fenty Beauty brand has created a TikTok house for influencers
Now, Rihanna is expanding her ever-growing empire. The 32-year-old is joining the skincare industry with FENTY SKIN.
How do I get early access to FENTY SKIN?
Taking to Twitter yesterday (Jul 14), Rihanna posted a teaser video for FENTY SKIN with the caption: "Ima try my best to be humble about this but, @fentyskin is coming July 31st exclusively at https://t.co/f8LNnr3cE8!! Y'all ain't hear it from me but you can shop it early if ya drop me your email". Like she says, all you have to do is follow the link sign up via email to get early access to products.
Rihanna also promoted the brand by hilariously retweeting old tweets from people demanding that she branch out and start releasing skincare products. In response to a tweet from 2017 that reads: "I feel Rihanna coming out with some Fenty skin care and it's gonna shake the Beauty community and I'm here for it", Rihanna replied: "Same, same and same."
Rihanna then made clear that the brand is gender inclusive. One person wrote: "if rihanna come out with fenty skincare line for men i'm changing my middle name to Robyn" and Rihanna replied: "Whoever told you skincare has a gender, LIED to you! Hi Robyn!"
Another fan tweeted: "Rihanna's skin care line is about to have men on the bandwagon too. Wash away my sins Ms. Fenty. I'm ready" and Rihanna reassured them: "The true sin would be leaving my guys out! Not up in here!"
Bring on July 31!
What do you think? Will you use FENTY SKIN?