Netflix Are Turning That Rihanna/Lupita Meme Into An ACTUAL Movie And OMG
23 May 2017, 12:16 | Updated: 23 May 2017, 12:30
It's a meme come true.
Ladies and gentlemen, the first movie inspired by a viral meme is coming. And it's a bloody good one.
Remember back in April when the internet went nuts over that picture of Rihanna and Lupita Nyong'o at a Miu Miu fashion show back in 2014?
Rihanna looks like she scams rich white men and lupita is the computer smart best friend that helps plan the scans https://t.co/PhWs1xd3nj

— WHOOPHERASSKOURTNI (@1800SADGAL) April 18, 2017
Well, after gaining the attention of both Rihanna and Lupita on Twitter, that meme is OFFICIALLY being turned into the heist movie to end all heist movies.
Entertainment Weekly reports that Netflix secured the production after a VERY aggressive bidding war, with Ava DuVernay confirming herself as the director on Twitter and Issa Rae rumoured to be writing the script. According to various sources, the production is due to start sometime around 2018.
Despite what ya heard on Twitter, the meme itself originated on Tumblr over two years ago. Another variation of the original meme that was posted back in 2014 also included Margot Robbie who has now tragically been erased from meme history. RIP Margot "athletic safe cracker" Robbie, you will low-key be missed.
A rep for Issa Rae told Vanity Fair that "the original Twitter users who imagined the concept for this film will be credited and included in some form." But we hope that original Tumblr users who sleuthed the meme back in 2014 are credited and included in the movie too.
We guess the moral of this story is: Don't stop meme-living, kids. Meme the living sh*t out of everything you see and one day, maybe one day, your meme will win an Oscar. Long live the memes!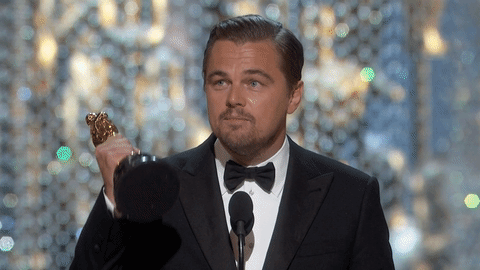 via giphy.com
____ ____ ____ ____ ____
Listen to the #PopBuzzPodcast with Brendon Urie right here or subscribe for free on iTunes to get new episodes sent straight to your phone every Friday.