Rihanna has a lookalike on TikTok and they look identical
17 August 2020, 17:24 | Updated: 3 November 2020, 10:44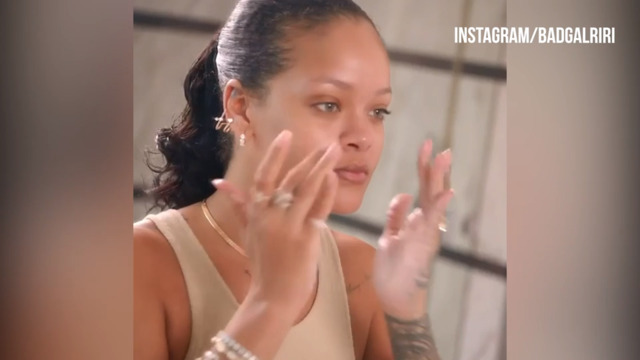 Rihanna launches Fenty Skin line
Rihanna actually has a twin and we're all kind of shook…
You know how we've all wanted to look like Rihanna at some point during our lifetime? Well, someone actually does and we're absolutely floored. A clip of a woman that looks exactly like Ms Rih Rih herself has gone viral on TikTok.
READ MORE: Rihanna is launching FENTY SKIN on July 31
The woman in question is 28-year-old Priscila Beatrice, who reportedly hails from Brazil. Her viral video starts with Priscila facing with her back towards the camera as Dej Loaf's 'Back Up' plays in the background and a photo of the Fenty Beauty boss at the 2019 British Fashion Awards is behind her. She then turns around and, honestly, they look near identical. Just have a look for yourself…
Yep, the resemblance is uncanny and the internet couldn't stop talking about it.
RIHANNA ASKING HER LOOKALIKE WHERE THE ALBUM IS😭😭😭😭😭😭 I CANT STAND HER ASS

— Miz Rusty (she/her) (@MadameRusty) August 16, 2020
Well, we're not the only ones who were baffled by Rihanna's doppelganger either. Rihanna herself commented on The Shade Room's repost of Priscila's TikTok, writing: "Where the album sis? #R9," trolling her fans who are constantly pestering her for new music.
Rihanna's comment obviously got back to Priscila, who couldn't believe she saw her TikTok. She wrote: "I still can't believe it !!! @badgalriri saw my video and commented !!!! Do you know what I'm feeling right now ??? I can't stop crying with emotion !!!! Of happiness!!!!! It is a dream!!! God is so wonderful !!!!!"
Well, now at least we have two people to ask where the album is…
READ MORE: QUIZ: Only a lyrical genius can score 12/12 on this 2017 lyric quiz
What do you think? Tweet us @popbuzz and let us know!