Selena Gomez addresses rumours she's dating Drew Taggart from The Chainsmokers
20 January 2023, 14:05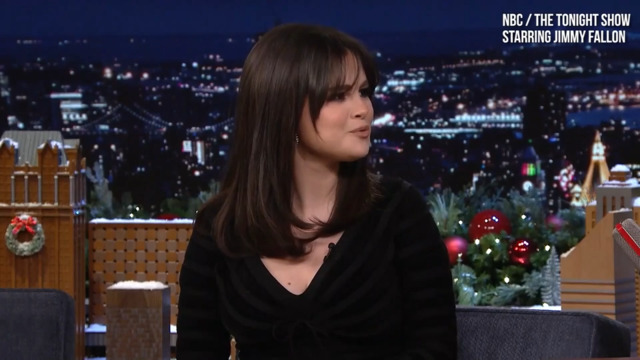 Selena Gomez opens up about her crush on Cole Sprouse
Selena Gomez and Drew Taggart have been spotted bowling together.
Selena Gomez has officially shut down rumours that she is in a new relationship with Drew Taggart from The Chainsmokers.
Earlier this week (Jan 17), reports surfaced that Selena Gomez and Drew Taggart had started dating each other after the two stars were spotted bowling together. A source told US Weekly that Selena and Drew "aren't trying to hide their romance by sneaking around at members-only clubs." They also claimed that the duo are keeping things "very casual and low-key."
READ MORE: The Chainsmokers reveal they've had threesomes together with their fans
However, Selena has now addressed the speculation surrounding her love life and confirmed that she is completely single.
Is Selena Gomez dating Drew Taggart from The Chainsmokers?
Noticing the ongoing rumours and reports about her relationship status, Selena has taken to Instagram to clear things up. In a new story (Jan 20), Selena shared a new photo with the caption: "I like being alone too much". If that weren't clear enough, Selena also added the hashtag "#iamsingle" at the bottom of the post. In other words, the rumours about Drew are false.
Ever since Selena officially ended her on-off relationship with Justin Bieber in 2018, the singer hasn't dated anyone publicly. Speaking to WSJ in 2020, Selena said: "I've been single for over two years now. I'm okay with that. I love going to my room at the end of the day. Just me and my dog. I got the full granny panties situation, stretched out in my bed."
READ MORE: Selena Gomez says she loves her body after trolls criticise her bikini photo
Discussing the theme of her upcoming fourth album and how her love life fits into that with Rolling Stone, Selena said: "It'll just be fun stories of me living my life and going on dates and having conversations with myself. I feel like it's going be an album that's like, 'Oh, she's not in that place anymore; she's actually just living life.'"
Margot Robbie & Diego Calva Pick Their Own Interview Questions | Babylon | PopBuzz Meets